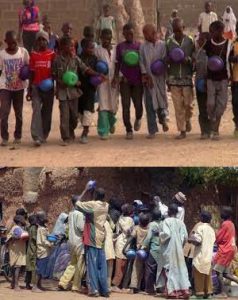 FREE AIRTIME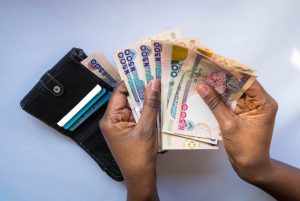 Almajiri is not the only child out of western education system in Nigeria. Children of displaced people, Fulani herders, farmers in rural areas, and the most vulnerable members of society today are unable to pay for their education, while those with traditional beliefs do not seem to appreciate education or see it as a means of achieving social awareness.
The rising number of out-of-school children has drastically increased due to the nation's state of insecurity in some parts of the north-west, north-east, and north-central. Other geopolitical zones were also affected, but the most common is predominantly the northern part of Nigeria, with a population of 9,454,054.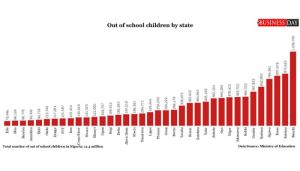 According to the recent statistics presented by UNESCO, there are about 20 million out-of-school children in Nigeria, contradicting the World Bank figure of 13.5 million, which has recorded over 9 million out-of-school children from the North.
World bank has raised concerns over the state of basic education and suggested ways of improving the sector. The previous administration has however, introduced the school feeding Program to motivate and increase enrollment so as to minimize the percentage of out of school children but the policy couldn't mitigate enrollment.
Apparently, kidnappings in the school and insecurity have also aided in school closure, which has been an uncontrollable factor in denying willing children from school. Apart from the Chibok Girls, Dapchi, Kankara, Jangebe, Chikun, and Yauri Adding to the most recent Federal University Gusau Girls Kidnapping, over 1400 students have been kidnapped.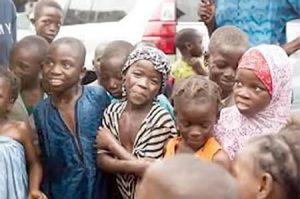 Broken homes, child labor, insecurity, and poverty are the major factors responsible for out-of-school children. Bauchi state has the highest number of out-of-school children with over 1.2 million, followed closely by Zamfara, Kebbi, Katsina, Kano, Jigawa, Kaduna, and Gombe. It shows how significant and pressing it is for the Northern Region to be awakened to take drastic measures to address the situation.
First and foremost, the government needs to wipe out insecurity by providing an enabling environment for education. The basic education, which is from Primary One to Nine, should be compulsory for every child and free in the public schools.
Agro and SMES loans should be dispatched to vulnerable people, which will aid in disrupting the idea of child labor that stops the child from going to school.
The past administration has done a commendable job by establishing the National Commission for Almajiri and Out-of-School Children, which has yet to kickstart operation, but hopefully they will do their best to minimize the figure and encourage enrollment.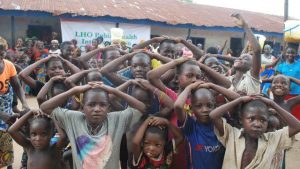 The national orientation agency needs to buckle up in sensitizing the people to the impact of western education. Almajiri School should be established with a curriculum where mathematics, English, and civic education should be considered, and Islamic teachers must undergo training to impart quality education.
The school feeding program must be supervised and adequately managed to motivate children to go to school without any fear of hunger. Here comes the need to place military personnel's to secure the schools from kidnapping so as to ensure safety in the school environment.
The ASUU should be managed and cleared of any outstanding allowances; educational facilities and instructional technology should be upgraded. The curriculum is to be reviewed, and most importantly, teacher welfare should be improved.
Written By Abdulmatin Salihu