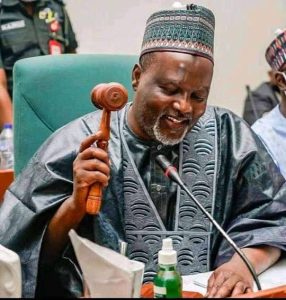 FREE AIRTIME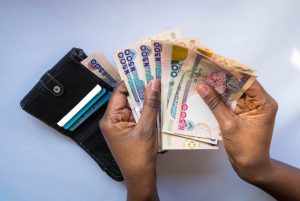 The current deputy Speaker of the Federal House of representatives, Rt Hon Idris Maje is an outstanding politician on the Plateau and within the legislative community in Nigeria and West Africa.
He also double as the deputy speaker of the ECOWAS parliament. His wealth of experience during debates, oversight, representation, lobby and persuasions to attract democratic dividend to his constituency and even beyond can never be overemphasized.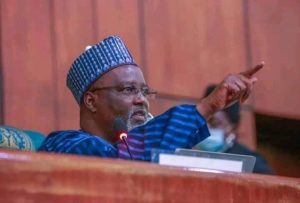 Hon. Idris Maje will provide the needed leadership direction for the 10th assembly, strong synergy with the executive to curb crimes and terrorism, poor human development, insecurity, ethnoreligious division, mutual suspicion, illiteracy and unemployment as well as corruption will be entrenched.
It is undisputable fact that Nigeria earnestly needs a leadership that understands the imperatives of such endeavor.
The green chamber requires a leader that can galvanize resources and instigate impactful policies that can engender better coordination and mutual understanding in the house and between the executive.
Unity they say naturally ensued when there is no friction of thoughts and a clash of ideologies. In that regards indeed Maje is a worthy shepherd.
Needless to say Hon. Maje is one of Nigeria's shining stars rising from the North, with better legislative credentials, expertise and experience to take the leadership of the house to the next level.
As a Man of outstanding character Maje whose outstanding democratic credentials, have resurrected the embers of dying hopes for Nigeria.
When it comes to empowerment and human capital development, Maje has ensured that Nigerians especially the youths across region, religion and tribal differences got meaningful employment and empowerment across the country through his influence.
Maje believes crimes and criminality have their roots in idleness and Joblessness. Therefore he assist whomever he came across, it's not an exaggeration to assert that Maje is a landmark of youths empowerment and human capital development. Therefore as speaker it's our believe such gesture will have legislative support and will revive the economy.
On a final note, Hon. Idris Maje lobbied and attracted a number of key projects to Plateau state such as:
1. The establishment of the National Orthopedic Hospital Jos (the only one in the whole of the north central).
2. The recently approved National Cancer Centre domiciled at the University of Jos in which 3 billion naira has already been released for take off.
3. The National Open University campus in Wase, Universal Basic Education Smart School Bashar Wase.
4. Mobile Police Squadron Kadarko as a response to the security challenges of the area.
5. Police Secondary School Bashar, etc.
All these came through the sponsorship of bills which were rigorously debated, passed into law and subsequently assented to by Mr President.
May the good lord take the lead of your affairs and make you the 10th speaker of the Federal house of assembly.
By Abu Muhammad Jos