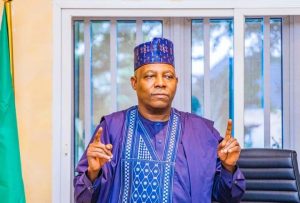 FREE AIRTIME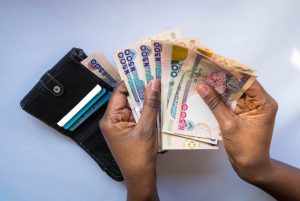 Shettima Zai Wakilci Shugaba Tinubu A Taron Duniya Da Za'a Gabatar A Kasar Italy Da Russia
Mataimakin shugaban kasa, Kashim Shettima, ya bar Abuja yau, Lahadi, domin wakiltar shugaba Bola Tinubu, a wasu manyan tarukan kasa da kasa guda biyu a birnin Rome na kasar Italiya da kuma St Petersburg na kasar Rasha.
A taron na Rome, Mataimakin Shugaban kasa Shettima zai shiga cikin sauran shugabannin duniya don taron farko na Stocktaking Moment (STM) mai taken "Canza Tsarin Abinci ga Mutane, Duniya da Ci Gaba," wanda zai gudana daga Litinin, 24th zuwa Laraba, 26 ga Yuli.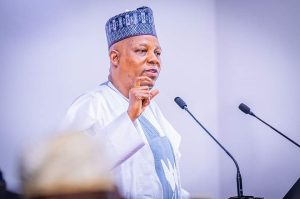 A yayin taron, mataimakin shugaban kasar zai jagoranci wani babban taro mai taken "Innovative Financing for Food System Change: the Case of Nigeria" da kuma taron na gefe kan "Samar da Hadin Kan Masu ruwa da tsaki da Zuba Jari wajen Aiwatar da Hanyoyin Sauya Tsarin Abinci a Najeriya."
Taron zai gudana ne tare da hadin gwiwar Hukumomin Majalisar Dinkin Duniya da ke Rome, da Hukumar Abinci da Aikin Noma ta Majalisar Dinkin Duniya (FAO), da Asusun Raya Aikin Noma na Duniya (IFAD), da Hukumar Abinci ta Duniya (WFP), da kuma Cibiyar Kula da Tsarin Abinci ta Majalisar Dinkin Duniya da kuma manyan tsarukan Majalisar ta Dinkin Duniya.
Daga nan Shettima zai zarce daga birnin Rome zuwa St. Petersburg na kasar Rasha domin wakiltar shugaban kasar a taron Rasha da Afirka da aka shirya daga ranar Laraba 26 zuwa Asabar 29 ga watan Yuli.
Yayin da yake kasar Rasha, mataimakin shugaban kasar zai bi sahun sauran shugabannin siyasa da 'yan kasuwa a wajen taron koli na Rasha da Afirka karo na 2 da kuma dandalin tattalin arziki da jin kai na Rasha da Afirka da ke mai da hankali kan dabarun inganta dangantakar da ke tsakanin Rasha da nahiyar Afirka da dai sauransu.