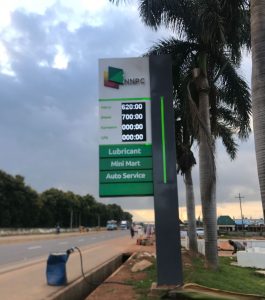 FREE AIRTIME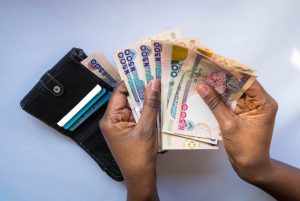 Petrol Price Could Rise To N700 Per Litre
Concern over the imminent prospect that petrol prices may surge above N700 per liter is mounting as customers fill up their tanks. A number of issues that are upending the global oil industry are the root causes of this approaching surge, which has many different causes.
The sharp decline in oil output by Saudi Arabia and other major oil-producing countries is one important factor that could cause prices to increase. The timing of these production cuts coincides with a period of rising geopolitical tensions, notably the ongoing Russian invasion of Ukraine, which has already had a profound impact on the oil market. What happened? Over just eight weeks, crude oil prices have increased by an astounding threefold.
The second-largest oil producer in the world, Saudi Arabia, has been crucial in determining the course of oil prices. The country hopes to comply with its ambitious Vision 2030 goal by successfully cutting crude oil production and announcing more cuts.
This strategy aims to diversify Saudi Arabia's economy, reducing reliance on oil and generating new employment possibilities. Saudi Arabia has also strategically decided to reduce oil shipments by a million barrels per day in order to further their goals.
These strategic actions are intended to encourage rising oil prices, which in turn could support the country's economic development. These worldwide occurrences have had a domestic impact on Nigeria as well. The situation has become more complicated as a result of difficulties in the nation's petroleum business, delays in refinery projects, and local refineries that aren't operating.
There is some hope, though, as President Tinubu has stated that the Port Harcourt refinery is expected to start producing in December 2023. Since the end of petrol subsidies in May 2023, Nigeria's usage of gasoline has significantly decreased.
This drop is occurring at the same time that monthly imports into West Africa have significantly increased, rising by an astounding 56% in the second quarter of 2023. The amount of PMS consumed each day has decreased as well; it now only consumes 46.38 million liters per month as opposed to 65 million liters prior to the elimination of subsidies.
The rising prices at petrol stations are clearly a result of market forces and a manifestation of the negative effects of deregulation.
The Nigerian National Petroleum Company Limited (NNPCL)'s Group CEO, Mele Kyari, has noted that these market dynamics could result in significant volatility in petrol prices. The NNPCL's oil swap contract, intended to maximize revenue, has encountered a number of difficulties that have led to revenue losses, foreign expenses, and rising indebtedness.
Despite these difficulties, industry experts see a potential bright spot: once local refining plants achieve capacity, petrol costs may drop by N70 per liter.
This forecast is based on the expected returns on the government of Nigeria's investment in operational refineries.
Mike Osatuyi, National Controller of Operations for the Independent Petroleum Marketers Association of Nigeria (IPMAN), is optimistic that the completion of refinery refurbishments will significantly reduce import pressure and, as a result, lead to lower fuel prices for consumers.
Finally, the threat of petrol prices reaching N700 per liter underscores the complicated interplay of global oil dynamics, production cuts, and internal roadblocks. As customers brace themselves for probable price increases, market volatility and the promise of operational refineries will definitely continue to affect the future trajectory of Nigerian fuel pricing.
Source: Legit