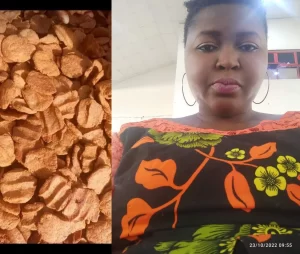 FREE AIRTIME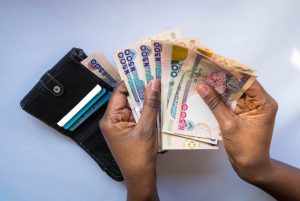 A lady came out to boost online that she have made over 1billion naira selling just Kuli Kuli online.
Angela who is a residence in Jos narrated on her facebook wall how lucrative her Kuli Kuli business is as its fetching her millions of naira on a daily.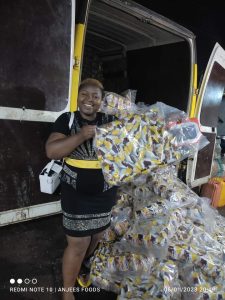 Get to know more about her via her post on Facebook below;
My name is Angela Job Emodiae the founder of Anjees Foods.
Anjees Foods is a registered trademark of GM9 FOODS also registered with CAC as a food processing company
We are located in Jos Plateau State and are basically into production, packaging and distribution of Spicy kuli kuli and peanut burger. As a side hustle we do Nigerian Rice as well seasonally.
Our products comes both branded and unbranded. The branded is packaged in our name and is registered by NAFDAC and approved by STANDARD ORGANISATION OF NIGERIA.
We do have have packages for distribution basically in two categories. Sole distributor and sub distributor. A sole distributor buys minimum a trailer load 4500 packs while a sub distributor buys a full van 550packs
Aside the above categories we take orders ranging from N12,000 to whatever amount our customers can afford
Then secondly, we have our products in the Unbranded version. This is for people who don't have time to produce, we produce for them and they do the packaging themselves in their brand name, sell and make profit
We do deliver nationwide and have chains of distributors, sub distributors and wholesalers spread across the country
Our products are in the category of FMCG which means they are consumed daily and moves so fast
Our products are highly sorted after because they are top-notch.
We are looking forward to do business with you. Its one of the best decisions you'll take this year
Feel free to go through my page and see the wonders we do using ordinary products💪💪
Don't forget, i am that woman who people doubt my results because they sound so good to be true.
I am very good at what i do,trust me🤝🤝
Love from Jos Peanut Mama
See Photos Below