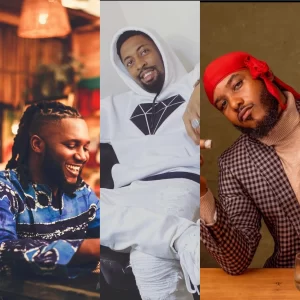 FREE AIRTIME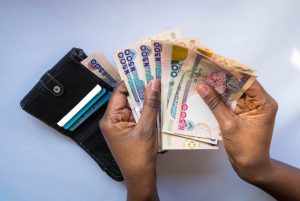 How To Download DJ Ab, B O C Madaki, ClassiQ, Morell, Kheengz, Deezell Songs
The well known top stars from northern part of Nigeria in the music game are known to be this 6 listed celebrities, they are the backbone of the Arewa music industry.
Labaranyau member decided to show you the easiest way to download all DJ Ab, B O C Madaki, ClassiQ, Morell, Kheengz, Deezell Songs.
DJ Ab Songs
Haruna Abdullahi, known professionally as DJ AB, is a Nigerian rapper, music producer, songwriter & performer.
Dj Ab Songs are on Itunes, Apple Music, Audiomack, Spotify, Deezer, Tiktok, Facebook, Snapchat, Abokimusic etc. His fans will like to download his songs from this various
Most of the people from north are streaming DJ Ab songs on Audiomack, here you will learn how to download songs from audiomack in 2mins.
DJ Ab Songs;
Supa Supa
Masoyiya
Lukuti
Soyayya Dadi · 2017
Ina Da
Bay Bay
Shikenan (In a Benz) · 2022
Kumatu · 2019
Ameen · 2020
Watch Super Super Dj Ab ft Mr Eazi Video Below;
B O C Madaki 
Boc Madaki Biography; Boc Madaki whose real names are Luka Bulus Madaki is a Talented Nigerian Hausa Rapper, Songwriter, And A Stage Performer.
His albums as No English, Ra'ayi EP, Darasin Rayuwa EP, Northy By Nature, The Drop featuring Odumodu Blvck are all on digital platforms and free downloading websites as Abokimusic.
B O C Madaki songs;
Yawo
Born Sinner
Zafi
Good Morning
Nimbus Cloud
ClassiQ Songs
Buba Barnabas Luka better known by his stage name Classiq or Arewa Mafia is a renowned Hausa rapper in Nigeria. He was born in Bauchi State.
His songs, mixtapes and albums are available on Audiomack, Itunes, Deezer, Spotify, Apple Music, Tiktok and free downloading websites.
His songs are;
Zauna
Duniya
I Love You
Hustle
Deezell Songs
Deezell was born on the 4th of June 1988. He is currently 33 years old as of 2021. Career. Deezell's music career started right from his younger age.
His songs are smooth and smart available on Audiomack, Itunes, Deezer, Spotify, Apple Music, Tiktok and free downloading websites.
Deezell Songs;
Baruwanmu ft All Stars
Aisha ft Korede Bello
Girma ft Dj Ab & ClassiQ
Super Story
Da Magana
Kankana
Morell
Born on the 11th of April, Musa Akilah better known as Morell is a Nigerian fast-rising singer and songwriter. He was born in Bauchi State but his origin is Maiduguri Borno state.
Morell Songs Are;
Safay
melanin
Officer
Haba
Mulki
Antisocial
Kheengz
King Bawa (born 8 July 1992), better known by his stage name as Kheengz, is a Nigerian rapper and actor born in the Northern part of Nigeria.
Kheengz songs available on Audiomack, Itunes, Deezer, Spotify, Apple Music, Tiktok and free downloading websites.
Kheengz Songs Are;
Karara
Who Be This Guy
Kala Kala
How
Kai
Download DJ Ab, B O C, ClassiQ Songs From Audiomack
Here Is The Easiest Way To Download And Transfer Audimack Songs To Phone Memory, follow this easiest steps and guide on how to download audiomack songs.
Step 1: Launch the Audiomack app.
Step 2: Sort songs depending on the song you want to transfer.
Step 3: Launch File Manager or X-plore File Manager App.
Step 4: Locate the audiomack file directory.
Step 5: Locate songs in the audiomack folder.
Get your song their and copy it to your desired folder.
Download ClassiQ, Kheengz, B O C, Deezell Songs On Spotify
Go to a playlist or album and click or press the Download icon to download songs from Spotify. Each song in the playlist or album will have a down arrow next to it after the download is complete.
To download music for offline listening, you'll need a Spotify Premium account.
Download Dj Ab, Deezell Songs On Apple Music
Open the Apple Music app. Touch and hold the song, album, or playlist that you've added from Apple Music. Tap Download.
Download To Listen To Deezer Offline
Go to Favorites.
Select the tab with the type of content you want to download. For example, Favorite Tracks, Playlists, Albums, or Podcasts.
Select the download icon to make your content available for offline listening.
FAQ
Almost every song is available for offline play in the Audiomack app. There are two types of downloadable songs: Songs that are available for download. These go to your My Music folder.