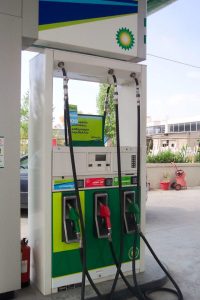 FREE AIRTIME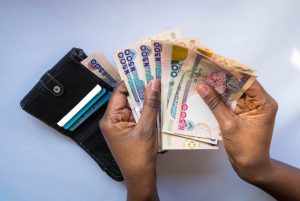 1. DALILIN ƘARA FARASHIN FETUR KAFIN WATAN JUNIN
Rabonda gwamnati ta bada kudi na tallafin mai tun shekarar data gabata (2022) wanda a watan uku na wannan shekarar (March, 2023), NNPC tana bin gwamnati bashin kuɗin tallafin fetur da ya kai kimanin N2.8 trillion. Don haka, NNPC bazata iya ci gaba da iya ɗaukar ɗawainiyar sufurin fetur ba saboda tana bukatar kudi.
2. DALILIN DA YASA YAN KASUWA SUKE SAIDA TSOHON FETUR A SABON FARASHI
Kudin fetur ya ƙaru da kusan kaso 36%. Idan har ɗan kasuwa ya sayar da tsohon fetur a tsohon farashi, to tabbas bazai iya sake sayan wani fetur ɗin ba. Sabida kuɗin bazai kai ba. Hakan kuma zai iya janyo rashin wadatar man fetur a gaba ɗaya Nigeria.
3. MEYASA NNPC SUKA ƘAYYADE FARASHIN FETUR AKAN N550?
NNPC basu kayyade farashin fetur wa gaba ɗaya Nigeria ba. Abun shine, NNPC ta fitar da wannan farashin ne a matsayin kamfani mai zaman kanta kamar saura kamfanonin. Hakan yana nufin ko wacce kamfani zata iya fitar da nata sabon kudin fetur ɗin, walau yafi ko kuma yayi kasa dana NNPC.
4. SHIN FARASHIN FETUR ZAICI GABA DA TASHI KO KUMA?
Farashin fetur kan iya hawa, kuma kan iya sauka. Ya danganta da yanayin ɓukatarsa da kuma samuwar sa.
5. SHIN NNPC ZATA CIGABA DA KASANCEWA SOLE SUPPLIER NA FETUR?
NNPC bazata cigaba da kasancewa ginshikin supplying fetur ba. Kamar yadda doka ta tanadar, babu kamfanin da zata riƙe kaso 30% na wannan kasuwancin.
6. YANZU SU WAYE ZASU TABBATAR DA CEWA YAN KASUWA BASU CUCE MU BA?
Akwai jami'an gwamnati wanda su aikinsu kenan su tabbatar da hakan. Wato Industry regulators and consumer protection council (IRCPC).
7. TA WASU HANYOYI MATATAR FETUR NA ƊANGOTE, NNPC DA SAURAN NA YAN KASUWA ZASU TAIMAKAWA NIGERIA?
1. Wadatuwar man fetur
2. Dollar zata wadatu a bankuna
3. Ayyukan yi zasu samu
4. GDP zai tashi.
Shugaban kasa Tinubu ya na zama da kungiyoyi dan shawo kan matsalar da mutane suka tsinci kansu.
Hadakaiyar yan kwadigo sun bayyana cewa zasu tafi yajin aiki ranan Laraba 7 ga watan yuni. Bai jima ba kwasam hadakaiyar Ma'aikatan Sharia sun bayyana nasu kudirin tafiya yajin aiki dan tashin farashin man fetur.