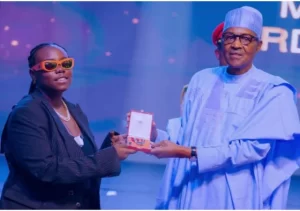 FREE AIRTIME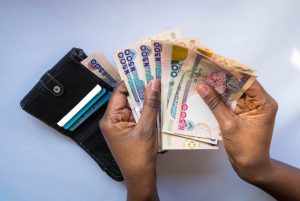 Teni's deviance And social media troll
Teniola Apata is a singer and entertainer who was conferred a national honor by President Muhammadu Buhari for making Nigeria and the music industry proud.
2face, Burna boy among others received the national honor for the inputs they make in putting the country on the map.
The recipient of the Member of the order of the Niger's uncultured behavior has stirred up social media. Teni who actually refused to respect and greet the president was trolled after the video surfaced.
Lots of reactions on social media has been displayed over her as not having family training. But Teni has made U-Turn to actually thank the president for the honor. She said, "With honor and gratitude to God, it was indeed a joyous moment to receive a National Honor yesterday.
Watch Reasons Why Teni Ignored Buhari Below;
I was conferred MON (Member of the Order of the Niger) by His Excellency, Muhammadu Buhari, GCFR @muhammadubuhari President of the Federal Republic of Nigeria and the National Awards Committee headed by Justice Sidi Bage Muhammad, a retired Justice of the Supreme Court, the Emir of Lafia, after diligently going through over 5,000 submissions.
"To the all the young girls this one is for you. Let's not forget to stop dreaming. Nothing is impossible. Back to the work that got me here. New music soon."
Watch Video Below;
In  other news  His excellency Muhammadu Buhari GCFR on Friday presented a N20.52 trillion appropriation bill. N8.53 trillion earmarked for recurrent expenditure, N3.96 trillion for capital expenditure, N827.8 Billion for personnel cost (MDAS).
The event which took place at the joint session of the senate and federal House of Representatives at the National Assembly on 7th October.