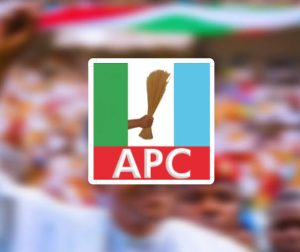 FREE AIRTIME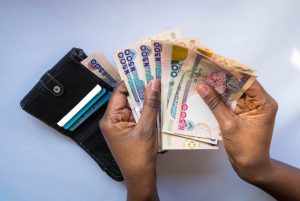 APC Leader Empowers Over 150 Women In Kano
The Event took place in Sabuwar Gandu Area of Kumbotso Local Government in Kano State. Kumbotso a local Government amongst the 7 Local Governments in Kano metropolitan.
More than 150 Women in Kumbotso LGA had been Empowered by Alhaji Abbas Bebeji who has undoubtfully been for years an Empowerment Champion.
Alh Bebeji is The Grand Patron For Sabuwar Gandu APC Awareness For Tinubu And Gawuna Garo, he is also serving as Director Mobilization for Tinubu Vanguard 19 Nothern States DG Office.
This Giant Empowerment Program by Alh. Abbas is without doubt the First of it's kind reaching the Axis of Sabuwar Gandu, Medile, Dan Maliki, Gurin Gawa and some other areas.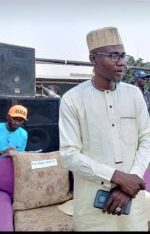 In attendance was The APC Candidate for State House of Assembly representing Kumbotso LGA Hon. Sagiru Panshekara, Kumbotso APC Local Government Chairman, Hon. Dan Senator and other indegineous APC Giants of Kumbotso Local Government.
In his Remarks, the Chairman and Sponsor of the Occasion after expressing his appreciation to the Organizers of The Event on a Job Well done also reiterated his commitment on Offering more helping hands to the needy.
He assured The residents of Kumbotso LGA of more Programs and Projects that will provide support to the inhabitants of Kumbotso LGA in any way.
Further, Alhaji Abbas called on The Beneficiaries of the Program, potential Beneficiaries, non Beneficiaries, Their Families, Attendants, Every Person to Vote for APC Candidates (SAK).
He also pointed out the Benefits that will come along with the Victory for Sen. Bola Ahmed Tinubu, Sen. Kashim Shattima as President And Vice President of Nigeria, Dr. Nasiru Yusuf Gawuna And murtala Sule Garo as Governor and Deputy Governor,
AA Zaura As Senator representing Kano Central and all other APC Candidates at all Federal, States and Local Government levels of the Nation, come February 2023.
The Event speakers who were the special guests thanked and expressed their gratitude and Confidence in the Contributions Alh. Abbas has been rendering to the APC at all levels.
They, promised to give their Maximum Support And Cooperation to Future Benefits raining from Abbas Bebeji suggests.
As they all admired his Generosity and Care for the well being of his immediate Neighbors in helping to reduce the scourge of inflation and Poverty that has affected almost every inch of the Globe.
All 150 Beneficiaries were handed over envelopes containing N5000 Each which they shall use in starting a reliable Business of their own to improve their heights of living.
REPORTED BY: Abdullahi Hassan.