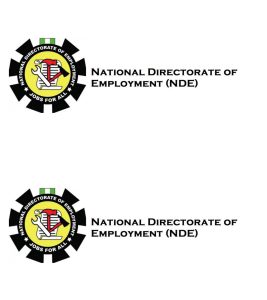 FREE AIRTIME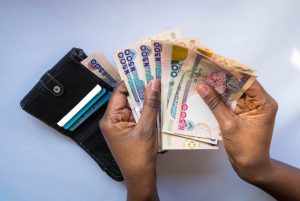 JOB ALERT: National Directorate Of Employment
Tell any unemployed people you know to go register at the National Directorate of Employment (NDE) office that is closest to them right away. Only 3 weeks (from June 12, 2023, to July 3, 2023) are allotted for registration. Please help someone today by sharing.
What is national directorate of employment?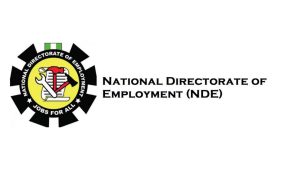 To define policies intended to create work plans with labor-intensive potentials. to compile and manage a data bank on employment and openings in the nation with the goal of working with other government organizations as a clearinghouse to connect job seekers with openings.
National Directorate Of Employment Offices/Address Phone number
Abia Employment House, Aba road, Amuzuta old Umuahia, P.M.B. 7247, Umuahia, Abia State 08038777048
Adamawa Behind former Ministry of Works & Housing, Off Sir Kashim Ibrahim way, Yola 08020911708
Akwa Ibom Federal Secretariat Complex, Abak road, Uyo 08095695077,
07066864747
Anambra  35, Nnamdi Azikwe Avenue, Amawbia, Akwa 08035888922; 08184764587
Bauchi Off Gombe road, Behind Chief Magistrate Cort, kofar Idi, Bauchi, Bauchi State 08038380704
Bayelsa No. 2, Asingbi Street, Off Imgbi road, Amarata, Yenagoa 08032756363; 08183334531
Benue Federal Secretariat Complex, Makurdi 08033153598
Borno Federal Secretariat Complex,Kano Jos road, Maiduguri, Borno State 08022626357
Cross River Federal secretariat Coplex, Muhammed Murtala High way, 3rd Floor, Left wing, Calabar 08034732083, 08056411518
Delta Federal Secretariat Complex, Okpanam road, Asaba 08032360078; 07028304975
Ebonyi Former Ministry of Women Affairs, Unity Square, Off Ezza road, GRA, Abakaliki
*Ekiti Beside UBA, No. 91 Ajilosun Street, Off Ikere road, Ado Ekiti 08060105270*
Enugu CCB Building, 1st Floor, 28, Okpara Avenue, Enugu 08059409960; 08099786443
Edo 222A Upper Mission road, Before Ewah road Junction, New Benin, Benin City 08063241240, 08023304530
Gombe New Federal Secretariat Complex, Behind Bauchi Motor Park, Gombe 08035076677; 08083433766
Imo Federal Secretariat Complex, Port Harcourt road, Owerri 08033370393, 08092341187
Jigawa Federal Secretariat Complex, 2nd Floor, Sani Abacha road, Dutse 08099370224, 08055282947
Kaduna No. 5A Yakubu Gowon way, Kaduna 08035952001, 08023759990
Kano After ARTV 44/48, Hotoro, Maiduguri road, Kano 08036827944, 08054605942
Katsina No. 1, Justice Muhammed Bello road, GRA Round About, Katsina 08033847925; 08153657886
Kebbi No. 19,, Murtala Muhammed way, Tudun wada, Birnin Kebbi 08036129284; 08124869880
Kogi Kunama Crescent, After Edgedrive Hotel, GRA, Lokoja 08036517350
Kwara Federal secretariat Annex, Fate road, Ilorin 08055834677, 07033368086
Lagos No. 7, Barkisu Iyede Street, Onike Yaba, Lagos 08033014555; 08183184445
Nasarawa No. 18, Jos road, Behind Natson Petrol Station, Off Sandaji Hotel road, Lafia 08036367880, 08026362500
Niger Ladi Kwali road, Off IBB road, Minna 08035958975
Ogun Federal Secretariat Complex, Oke Omosa, Ibara, Abeokuta 08035660075; 08082428818
Ondo Federal Secretariat Complex, Igbatoro road,Akure 08034171011; 08066554611
Osun No. 6, Adebimpe Lane, Opp. Plant and Pilars College, Ago-wande, Osogbo 08056677202; 08098027202
Oyo Federal Secretariat Complex, Ikolaba Area, Ibadan 08065310946; 08028218223
Plateau No. 5 Naraguta Road, GRA 930105, Jos
Rivers Federal Secretariat Complex, 8th Floor, Left wing, Aba road, Port Harcourt 08039383247; 07017083004
Sokoto No. 7, Dendo road, Off Ibrahim Dasuki rioad, Sokoto 08036255444; 08088674908
Taraba No. 2, Agadah Attah drive, Jalingo 08036837304, 08186207519
Yobe Federal Secretariat Complex, Gassua road, Damaturu 07038368112; 08023722366
Zamfara No. 3, Yahaya Abdularim road, Opp. Tanking Ruwa, Sabon Gari, Gusau 07082235403; 08180208078
NDE FCT office, Abuja Skill Centre Complex, Kuduru, Bwari,
For more information, Contact the Above address and phone numbers for the procession of the Employment Application.
Visit Labaranyau.com for more Employment Openings and ideas HERE
Watch NDE Skills Programme Empowering Young Nigerian Youths Below;
What is the objective of National Directorate of Employment in Nigeria?
The National Directorate of Employment (NDE) is dedicated to promoting wealth creation, employment, and poverty reduction in order to empower young people in Nigeria to work for themselves and support the country's economic development.
How do I apply for National Directorate of Employment?
www.nde.gov.ng serves as the online application portal for the NDE 774,000 recruitment. Candidates for this position should submit their applications via this website. The online application form is also cost-free and payment is not necessary.
Avoid engaging in any financial transactions in this regard before this.
What is the salary of NDE in Nigeria?
The National Directorate of Employment pays an average salary of 87,523 Naira. Five National Directorate of Employment staff compiled this data.