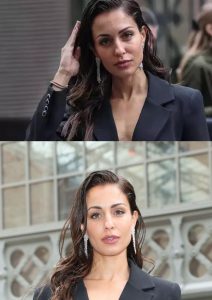 FREE AIRTIME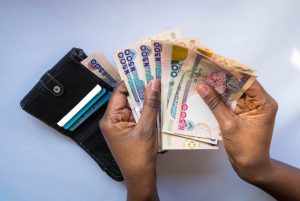 Achraf Hakimi Wife Hiba Abouk Biography
Hiba Abouk is a well-known Spanish actress best known for her performances in the television series and drama El Principe. She is the wife of Moroccan footballer Achraf Hakimi, a player for Paris Saint-Germain. We shall examine Hiba Abouk's life story, age, religion, and marriage to Achraf Hakimi in more detail in this article.
Hiba Abouk, also known as Hiba Aboukhris Benslimane, was born on 30 October 1986 in Madrid, Spain. She is a popular Spanish actress known for her roles in television series and drama El Príncipe. She started her acting career in 2008 with an appearance in an episode of the television series El síndrome de Ulíses. However, her acting career took off in 2010, when she appeared in the comedy series La isla de los nominados broadcast by the Spanish TV channel Cuatro.
In 2011, Hiba was cast in two episodes of the Spanish-language Cheers adaptation and the Guadalupe character in El coraon del océano. Following the popularity of the program, she was cast in the first two seasons of the Antena 3 comedy series Con el culo al aire. She played the principal character in a crime drama series called El Principe in 2014, which aired on Telecinco.
Hakimi wife Hiba Abouk Age
Hiba Abouk was born on October 30, 1986, in Madrid, Spain; as of 2023, she will be 36 years old. She is of Tunisian and Libyan heritage and the youngest of four siblings. Before she was born, her parents moved from Tunisia to Spain. When Hiba Abouk was a child, she was incredibly passionate about the southern Spanish folk music genre known as Flamenco. Later, she completed a degree in drama at the Royal Higher College of Performing Arts in Madrid while also pursuing a course of study in Arabic philology.
Hakimi wife Hiba Abouk Religion
Regarding Hiba Abouk's religion, little information is readily available to the general public. She was born and raised in Madrid, Spain, and it is known that she is of Tunisian and Libyan ancestry.
Hiba Abouk Husband
Hiba Abouk is wed to popular Moroccan footballer Achraf Hakimi, who nowadays competes for Paris Saint-Germain. The pair wed in 2020 and are parents to two kids. But they are currently living apart while filing for divorce.
Hiba Abouk Social Media
Hiba Abouk is accessible on a variety of social media networks, including Instagram (@hiba_abouk_). She has a sizable following on Instagram and routinely updates her followers on her personal and professional life.
Hiba Abouk parents
She is of Tunisian and Libyan descent. Her parents had earlier settled in Spain after emigrating from Tunisia. Her Fathers name is Mr Abouk,
Hiba Abouk Children
Hiba was divorced from Achraf Hakimi. Achraf Hakimi, a Moroccan footballer, was Abouk's wife. They are the parents of two sons. They have two children together.
How old is Hiba Abouk?
She is 35 years was born 30 September 1986.
When did Hakimi get married?
Hakimi married Hiba Abouk on February 2020.
What nationality is Hiba Abouk?
Hiba is Spanish by Nationality.
How did Hiba and Achraf meet?
At a photo shoot for Vogue Arabia in 2018 while he was playing for Real Madrid, Hiba got to know 24-year-old Achraf Hakimi, a star for Paris Saint-Germain.
They made their relationship public at a Madrid charity event in June 2019 and official on Instagram two months later.
Where Is Hakimi Born?
He is born in Madrid, Spain.