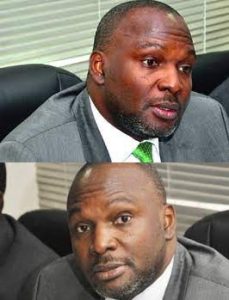 Legendary investment banker Albert Okumagba knew he was meant to work in the finance industry from the start of his career. He was born on April 4th, 1964, in Warri, Delta State, Nigeria, to the distinguished family of Chief Mrs. Philomena Okumagba of Effurun in Uvwie local Government area and Chief Chief Daniel Okumagba of Okere-Urhobo Kingdom Warri, both in Delta State. We'll talk about his life story, work history, and legacy in this blog post.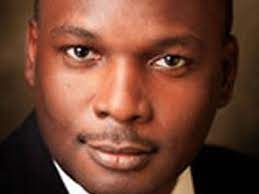 Albert Okumagba Early Life and Education
The Uvwie Nursery School Effurun, one of the top preschools at the time, was where Albert attended. He was the Food Captain at Federal Government College Warri (FGC Warri) from 1975 until 1981. In the years 1982 to 1983, he finished his A-levels at the esteemed Kings College Lagos. Albert continued on to the University of Ibadan, the top university in Nigeria, where he graduated with a BSc in Economics in 1986. He completed his National Youth Service Corps training at the Government Day Secondary School in Bomo Zaria, Kaduna State, where he conscientiously taught Economics to Class 4 students. After that, he continued to the University of Lagos, where he earned an MSc in Monetary Economics in 1988.
Albert Okumagba Career
The early 1990s saw a rise in systemic distress in the Nigerian banking sector, which ultimately led to the failure of weak banks. While some career bankers became more anxious as a result, Albert, in his characteristically contrarian way, saw opportunities in the market. Albert left Centre Point and joined up with three other ambitious young men in their 30s to form a specialized investment bank that served primarily as a vehicle for the purchase and restructuring of failing banks.
Banc Guaranti Limited, a new investment bank, was established in May 1993 and began operating in May 1995. Tony Elumelu, a former employee of Linkage Assurance, Albert Okumagba, Wale Jafojo, a former employee of Allstates Trust Bank, and Ike Nwaboku, a former employee of Pinnacle Commercial Bank, were among the founders. Regulating authorities then used moral persuasion to persuade Banc Guaranti Limited to change its name to BGL Limited.
The Merchant Bank of Commerce (MBCOM), which was acquired and renamed Continental Trust Bank in 1995, was the first banking acquisition transaction in which BGL was involved. In 1996, BGL also assisted in the purchase of Crystal Bank, which Tony Elumelu later renamed Standard Trust Bank (STB). Thus, in 1995, Albert was appointed CEO of BGL Limited, a post he retained until his passing.
The merger of STB and United Bank for Africa was among the most daring and ground-breaking financial transactions ever made in Nigeria.
The Legacy of Albert Okumagba
In addition to being a talented investment banker, Albert Okumagba was a devoted supporter of Nigerian advancement and a philanthropist. He belonged to a number of social groups, including the Lagos Motor Boat Club, the Metropolitan Club, the Ikoyi Club 1938, and the Lagos Lawn Tennis Club. He was also a part of the Nigerian Economic Summit Group, an organization that supports Nigeria's economic expansion and development.
Albert Okumagba practiced civic duty and supported the community in a number of ways. He gave generously to a number of philanthropic causes, such as the Catholic Church, orphanages, and other groups that supported the underprivileged. He also promoted education by funding educational initiatives and awarding scholarships to eligible pupils.
It is impossible to overestimate Albert Okumagba's contributions to Nigeria's banking sector and economy in general. His visionary leadership and creative solutions helped to successfully merge and consolidate banks, which produced stronger and more reliable financial institutions in Nigeria. He was a pioneer who inspired a generation of businesspeople and investment bankers, and his legacy endures today.
Who is Albert Okumagba?
The former group managing director of BGL Group, a renowned investment banking and financial services group, was the financial specialist from Delta State.
Who is the father of Albert Okumagba?
The renowned family of Chief Daniel Okumagba of Okere-Urhobo Kingdom Warri and Chief Mrs. Philomena Okumagba of Effurun in Uvwie local Government area, both in Delta State, produced Albert Egbaroghene Okumagba (AEO), who was born in Warri on April 4th, 1964.
Who is the MD of BGL?
Okumagba Albert is the group MD/CEO at BGL PLC. This button shows the search type that is presently being used. When it is expanded, a list of search choices appears, switching the search inputs to reflect the current choice.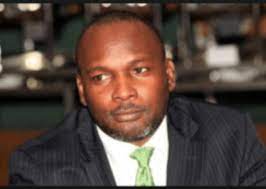 Conclusion
To sum up, Albert Egbaroghene Okumagba was a remarkable Nigerian who devoted his life to the growth of the country's economy, especially in the banking industry. He was a bold negotiator, imaginative leader, and fervent supporter of Nigeria's development. Future generations will be inspired by his contributions to the Nigerian financial sector and his philanthropic endeavors. The legacy of Albert Okumagba should be preserved for future generations, and his narrative should be told and cherished.