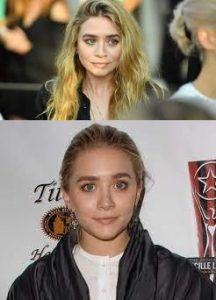 FREE AIRTIME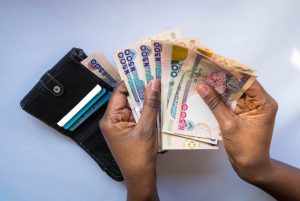 American entrepreneur Ashley Olsen is also a writer, fashion designer, and former actress and producer. She gained notoriety as the Olsen Twins when she and her twin sister Mary-Kate Olsen co-starred in the hit American television series Full House as Michelle Elizabeth Tanner. The twins were able to create their own business empire after they gained notoriety and went on to become one of the richest self-made millionaires in America. Ashley Olsen, ranked third on VH1's list of the "100 Greatest Kid Stars," started making DVD movie appearances with her twin sister. The pair quickly rose to stardom among young people in America.
They chose fashion designing instead than performing, nevertheless, due to a lack of interest in the field. They started selling their own brand of apparel, accessories, and cosmetics. Ashley Olsen also serves as the creative director for Dualstar, a firm that creates a variety of movies, DVDs, and other media-related content. Additionally, she is a co-founder of numerous clothing companies, including Elizabeth and James, The Row, and StyleMint.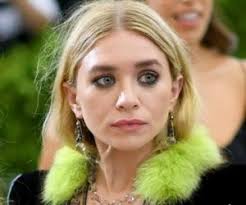 Childhood & Early Life
David Olsen and Jarnette Fuller Jones welcomed Ashley Fuller Olsen into the world on June 13, 1986 in Sherman Oaks, California, the United States. She was born two minutes after Mary-Kate, her identical twin sister. Trent Olsen, her older brother, and Elizabeth Olsen, her younger sister, are other family members. Elizabeth afterwards pursued a career as an actress.
She received her diploma from the Campbell Hall School in Studio City, California, in 2004. She briefly studied at New York University before discontinuing.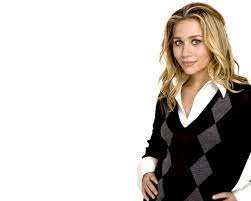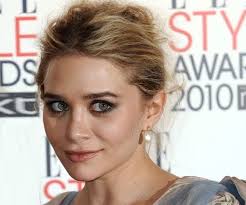 Career
Ashley and Mary-Kate made their acting debuts in the well-known American TV sitcom Full House in 1987 when they were both just nine months old. In the show, she portrayed Michelle Elizabeth Tanner.
In the Hangin' with Michelle episode of the ABC American sitcom Hangin' with Mr. Cooper in 1992, she portrayed Michelle Elizabeth Tanner.
She and her identical sister starred in the Christmas television movie To Grandmother's House We Go in December 1992. The movie was a huge hit and was shown on the ABC network.
In the 1993 children's television film Double, Double, Toil and Trouble, she portrayed Lynn Farmer/Young Aunt Agatha. Stuart Margolin was the director of the movie.
She had an appearance in the television film How the West Was Fun in November 1994. She plays the part of Jessica Martin in the movie.
She and her twin sister co-starred in the video series The Adventures of Mary-Kate & Ashley in 1994. There were 11 episodes in this entire series.
She appeared in the Andy Tennant-directed movie It Takes Two in 1995 as Alyssa Callaway. Her identical sister Mary-Kate also starred in the movie.
She made her debut in the DVD series You're Invited to Mary-Kate & Ashley's Party in 1995, playing a version of herself. There were ten episodes in the series, which also starred her twin sister.
The American television comedy Sister, Sister featured Ashley and her identical twin sister in the Slime Party episode in 1997. It was an ABC network sitcom about a family of teenagers.
She acted as Emily Tyler in the 1998 comedy Billboard Dad for the DVD. Alan Metter was the director of the movie, which was filmed in Los Angeles, California.
The American sitcom Two of a Kind featured Ashley Olsen and her identical twin sister in 22 episodes. The ABC network aired the television show.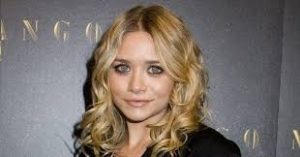 She starred in the 1999 Alan Metter-directed DVD movie Passport to Paris. She also acted as Emma Stanton in the television film Switching Goals that same year.
She had an appearance in the American family drama 7th Heaven's Gossip episode in the year 2000. She also had an appearance in the DVD film Our Lips Are Sealed that same year.
She had the lead role in Craig Shapiro's 2001 film Winning London. She also appeared in the American film Holiday in the Sun that same year.
She made an appearance on the American teen-family sitcom So Little Time from June 2, 2001, to May 4, 2002. Fox Family was the channel where the show was aired.
She provided the voice of Mary-Kate in the animated TV series Mary-Kate and Ashley in Action, which debuted in October 2001. On the basis of this series, a book series has also been produced.
She played the part of Taylor Hunter in the Steve Purcell-directed Getting There DVD movie from 2002. She also starred in the Steve Purcell movie When in Rome that same year.
She appeared as the lead in Craig Shapiro's 2003 DVD movie The Challenge. She plays Future Angel in the Charlie's Angels: Full Throttle movie that same year.
She provided a voice in The Simpsons' Diatribe of a Mad Housewife episode from 2004. In the American teen comedy New York Minute, she also had a starring role.
Later in 2004, she and Mary-Kate were named co-presidents of the business Dualstar. Dualstar is a production company that has been around since 1993 that makes movies, TV series, periodicals, and video games.
Ashley Olsen created a clothing line for girls between the ages of 4 and 14 with her twin sister. Additionally, they developed the beauty line Mary-Kate and Ashley: Real clothes for real girls.
She and Mary-Kate wrote the book Influence together in 2008. Interviews with a number of fashion designers who have inspired them are included in the book's material.
Ashley Olsen co-owns and oversees a number of fashion brands with her sister, including The Row, Elizabeth and James, Olsenboye, and StyleMint. She is the Italian shoe company Superga's creative director.
The twin designers of the Olsenboye Change Purse donated the revenues in 2011. In the same year, they worked with TOMS Shoes to create shoes for children in need across 20 nations.
Major Works
She appeared as a kid actress in the Full House television series, one of the most watched in America. The program was syndicated in more than 25 nations worldwide. A number of books were also inspired by the TV show.
Awards & Achievements
Ashley Olsen won the Young Artist Award in 1989 in the category for Best Young Actor/Actress – Under Five Years of Age.
She won the Kids' Choice Award in 1996 in the category of Favorite Movie Actress. She was honored for her It Takes Two performance.
She shared a trophy at the 2012 CFDA Fashion Awards with her twin sister Mary-Kate.
Ashley Olsen and Mary-Kate won the WSJ Magazine Innovator of The Year Award in 2012.
Personal Life & Legacy
She had relationships with Greg Chait, Scott Sartiano, and Matt Kaplan.
Ashley and Louis Eisner started dating in 2017. The couple exchanged vows in January 2023.
Trivia
Due to the fact that she had lost several of her baby teeth, this former actress had to wear dentures while filming the Full House TV series.
How many houses and cars does Ashley Olsen have?
She currently has numerous homes and vehicles.
How much does Ashley Olsen make annually?
He receives almost $100 million per year.
How many businesses does Ashley Olsen own?
She is reported to be active in various enterprises in the industry but the businesses she owns aren't known as of now.
What brands does Ashley Olsen own?
She and Mary Kate are the owners of the American luxury apparel brand The Row.
How many Endorsement deals has Ashley Olsen?
Concerning the endorsement contracts she has signed, nothing is known.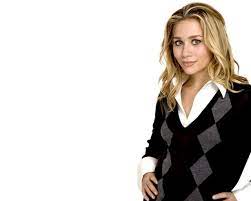 How many charities has Ashley Olsen donated to?
She has so far made donations to a number of charity.
How many Philanthropy works has Ashley Olsen supported?
As of right moment, she has supported five charitable endeavors.