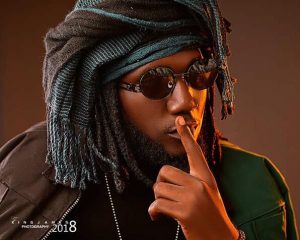 Best 5 BOC Madaki Verse Lyrics In Collaboration
In the lyrical history of the greatly known maestro, BOC Madaki, there has been no single effort deficiency recorded, ranging from his own personal official projects down to the collaborations he participates in as an invite.
His impeccable character is exceptionally special given his brilliant ideas, knowledgeable offerings, lyrical value, and creative efficiency.
He is lyrically impeccable with strong consistency that will be difficult to trace the beginning, the talent value of this great rapper has been marked unlimited and not just psychological but primarily practical with several evident presentations.
BOC Madaki is a Northern Nigerian rapper that is professionally known exceptional for his consistent brilliant musical contributions and legendary stands.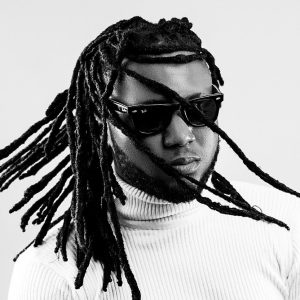 He has been brilliantly positive ever since, which literally dates back to 2003, he has been making positive impact on music with highly educative nature and creative vocal quality. He is the kind senior rapper that can accommodate any complicated kind of instrumental given that it is made musically accurate.
Concurrently, BOC create a constant value on his work, his songs became highly anticipative due to its assured qualitative value considering the legendary artiste quality.
This has accumulates uncountable recognition which massively enlarge the star's fanbase mysteriously, the glorious musical attitude of the star has rendered many attraction from thousands of healthy breathing artiste in the industry seeking feature.
And with those lucky and ready enough to take on the journey of collaborating competitively with the star.
It has been clear that his lyrical efficiency is undoubtful, said from his lyrical contributions with other artiste as an invite. He can never be beaten lyrically, most especially participating as an invite in a collaboration, that has been practically proven, it is not a hypothesis.
This article is all about the star's legendary footprints musically, most particularly in collaboration as an invite.
Check out the Best 5 BOC Madaki Verse Lyrics in Collaboration for you to be practically align with the concept and content of this mighty article.
And again most essentially, provide along is the written mighty lyrics of BOC verses in collaboration as an invite.
Best 5 BOC Madaki Verse Lyrics In Collaboration
Gaiya Ne By Slamkhid Featuring BOC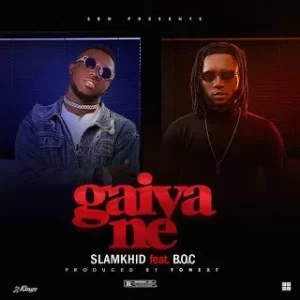 Gaiya Ne is a song belonging to Slamkhid with BOC Madaki as collaborative invite, but then the song dense quality concentrates on the maestro's verse quality in general. BOC with less effort centralize the song value around his talented musical investment.
Gaiya Ne is a solid eccentric type of beat that is typically distinctive in nature but professionally, BOC Madaki chop out any musical value on the beat by using his magical lyrical and vocal quality.
Below will be provided, the mighty lyrics of the greatest Hausa rapper in existence along with the song audio for you to practically enhance the excitement in order.
BOC Lyrics In Gaiya Ne Song & Mp3 Download
"Raina kama kaji gayya, ni kaidai gayya ne
Duk wanda yaja dani nakan bar jama'a dace masa ayyane
A gidan mu ni bayya ne
Rasta ne, Hausa ne
Kauna ne, Gauta ne
Zakin baki aska ne
Ai yace muku inada gata dan ni auta ne
Ya muku karya ne, he ain't the best man
Shi angon amarya ne, gaskiya ne
Truth is the light of the world, dole mu haska ne
Ko kun manta ne
We the realist in the game left
Always try na keep the game safe
And remain blessed, brain hard
Surviving through the new edge hopping i don't lose faith in god
Kai tsaye nake tafiya what's the new greatly stop"
– 2nd 
"I'm a one man army, with a heavily connect
That won't allow men harm me
See I know the truth, Homie
Ya'll can't scam me, so out of this world
I spread my wings, and I ain't landing
I'm expanding, I'm enlarging
Am here to rain forever, homie I ain't trending
Never conform I ain't bending."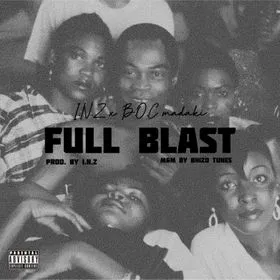 Full Blast is a pure hip hop vibe song belonging to the star artiste know popularly by Inz with BOC Madaki as a feature.
BOC Madaki was given a single verse on the mighty track, but his original talent is highly beyond needing more than that to dominate the whole project with enhancing influence.
This song has some magical taste and all is originated beautifully from the efficient value of both the artiste but most especially, BOC Madaki's.
BOC Verse Lyrics In Full Blast Song & Mp3 Download
"Gani ya kori ji, suna na luka
Farin jini gareni like say I do jazz
Omo if you chose to hate na you cast
Bounce your butty or we bounce you out musa ki ruga
This one na full blast, wato ta fashe kankat
Kayan nawa, a bar mana ganin munyi mankas
Bawani kare me haushi wane sunga gwalangas
Iya abunda nasani nakan zantar
Full blast wane kunar bakin wake
Bata barin wanda tasani, bata barin bare
Duk inda muryana yakai, nima garin naje
Gani na kuwa ba wuya da kun ban hakkin tashe
Ku bugo mun muzabi gari musa rana
Idan nayi ban burgeku ba sai kuchi tara na
Nida INZ mun dade muna neman wannan daman
Full blast in mukayi akan nemomu mu kara"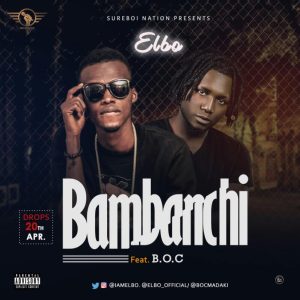 Bambanchi soundtrack is a ginger vibe dancehall kinda beat song that belongs to the northern star known widely as Elbo with BOC Madaki as Collaborative participant that technically owns a healthy responsibility of the song standard and lyrical value.
BOC Madaki was give a single verse which you all know is more than enough for the legendary rapper to take over the primary attraction of the song in general.
BOC Verse Lyrics In Bambanchi Song & Mp3 Download
" Word….Da matukar banbanci kamar baka da fara
Eh an sanshi domin yana da doller
Wa dan manci ne fatara wahala
Akan yanci kuma yana magana
Yana, bamuji munata damun gari
Bude akwatin gidan radiyon jamus kaji
Fassara, kuma babu qamus dani
Yanzu na fara kai murabus kaii (kaii)
Ba jazz naki inja gas, ga class naki dira pass
That's rap (Naji Biya Tax)
Shin sau nawa zan shasu ya danne
ko de salon wasan nasu daban neh?
Naki din bawani tattoo da lalle
Pele dodon gololi in na kai farmaki basu ganin komai sai dai hoton sojoji"
Ya Hanuna By Hashim Zama Neh Ft BOC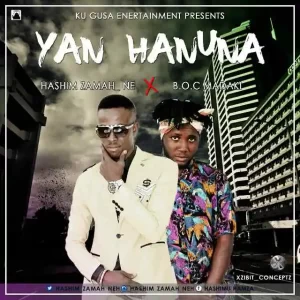 Yan Hanuna song is a well sounded tune that is basically owned by the dazzling Northern star popularly known as Hashim Zama Neh with the maestro BOC in as a collaboration.
He was given a single verse in 3 which he gallantly spit fire of lyrical energy on the song verse, BOC made it look so easy but with efficient lyrical value.
Check by your self the lyrics of the mighty song verse of the legend below for proper assimilation of the article contex.
BOC Verse Lyrics In Yan Hannuna Song & Mp3 Download
"Duk wanda ya iya magaji na ne idan na tsufa
Cos my right hand men are all real yan hanuna
Sakonnin su da mahimmanci kamar maganganu na
Not the giving up type, saina samu in na nuna
Komin firewan jirgi dan adam neh yayi ta
In ba wuta a gari hakki aka danne wa meter
Amma gasu chan da kwaranga suna hawa sama
Bayan mun kawo wutar mu ya dadu da hawa tara
Karkusha mamaki ace cavani baida mashin
Ice muke zubowa dan zamani saida hashim
Hadari ya dauro a tsakiyar watan Augusta kam ai sai ruwa, kuma ina rami ne a rappin
Blow so deep, bro don't sleep, bro or we
No more his, i'll never work alone like a Liverpool fan
Me and my man at the front sit at the lyrical band
Inada tambaya"
Check Out Hashim Zama Neh Ft B.O.C Madaki – Yan Hannuna official video below: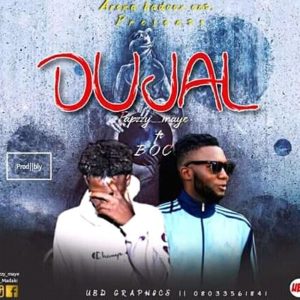 Well, this may come last but it is surely not the least, this mighty hit jam is officially owned by the Northern Hardcore hip hop star popularly known by the name PapZzy Maye with the involvement of the legend, BOC Madaki as collaborative effort.
But believe me this song verse value is a highly competing battle between the two iconic rappers, but certainly the glorious journey ended up with the legendary maestro owning the pleasure of high composing the song quality centrally.
Check out below the provided verse lyrics of the great legend as of this context, but along with the Mp3 file for your easy download or Streaming.
BOC Verse Lyrics In Dujal Song & Mp3 Download
"Koya musu nake dan in baninan su cike gurbi
Dujal din waka ne wasu mawaka keta rebooking
Taro gari gari kuwa ni jama'a keta booking
Never sleeping, ???? baya bacci bisa duty
Arewa a kafada na in na sake zata fashe
Rappers din an musu sanda tun dazu dinka ta nake
Mai guri yazo yanzu za'a tashi ko za'a dake
This is dope haba ko bansa effort ba haka nake
Salo daban daban duk lokacinda na bude baki
Baitiama raiyawane, tifa yana juye yashi
Mune teku, sune rafi, sojoji mu muke yaki
bitter goes on the hedges, da muddin sun rufe dakin
Zunzurutun ishashen abun furuci bana haufi
Kwace hakan daga hanun masuyi dan bata gari
Wai nasara kanmu nada sauki haba haka kaji
Odeshi ga mahassada dan jinin mu nada karfi
B O C da PapZzy maye gadan zare zamu haye
Kwololuwa zamu dale Kan kusayi damu Dake
Mai hanamu shan inuwan bishiyan da muka dasa
Makoman da ba'a dawowa shi wurin zamu raka
Da baraka ratatata zamu masa kaca kaca
Paka paka kan a raba zasu tarar har an gama
And this is a message from a rapper that will never fade
Insha Allah Faith, nothing gonna temper with his faith"
Written By Imran Lawan