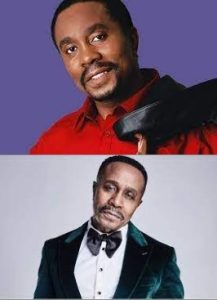 A gifted actor and television personality from South Africa, Vusi Kunene was born on April 12, 1966.
The Meadowlands native is most recognized for his part as Generations' Jack Mabaso. His portrayal as a villain and his humorous moments have increased his fame.
Contrary to popular belief, Jack is loved by many viewers of the SABC1 soap opera. Typically, people loathe villains and film antagonists. It's tough to dispute the actor's experience in the entertainment industry.
The actor has an air of experience about him, as seen by his demeanor. He has appeared in a variety of local films and both domestic and foreign television productions.
Vusi Kunene Profile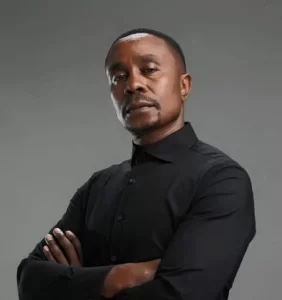 Vusi Kunene Early Life
On April 12, 1966, Vusi Kunene was born in the Meadowlands neighborhood of Soweto, Gauteng Province, South Africa.
Even though the actor was actually born on April 12th, superstitious beliefs prevented it from happening.
A nurse changed it to the day that was previously set since she believed it to be unlucky.
Vusi Kunene Education
When he was in secondary school, Vusi Kunene attended the Shell Road to Fame School of the Arts. He fell in love with acting at this point.
• Would You Like Your Bio Online? Visit Us On WhatsApp By Clicking!
His enthusiasm for acting has only gotten stronger since then. His passion influenced the degree he chose.
He attended the Wits School of Drama in 1991. He obtained a certificate in Dramatic Arts from the college after completing his studies.
Vusi Kunene Career
Since the 1990s, Vusi Kunene has been a part of the South African entertainment business, working as an actor. He has kept the Mzansi audience spellbound with his magnetism since his entry into the arts.
Vusi Kunene quickly started making appearances in TV movies like The Line, Drumbeats, and Rhodes after graduating from Wits School of Drama.
He became well-known throughout the country for his performance as Reverend Msimango in Darrell Roodt's South African feature film Cry the Beloved Country.
He received multiple honors for his depiction as Reverend Msimango, and his outstanding acting abilities were well-noted. For the role, he received the Best Performance prize at the Zimbabwe-Southern African Film Festival. Additionally, he was a Best Supporting Actor nominee for the M-Net All African Film Award.
He appeared in Homelands in 1996 and Deafening Silence in 1997, both for SABC Television. In 1998, he had an appearance in the popular drama series Justice for All. More acting roles started to come in after his outstanding performance.
He received recognition from 2002 to 2004 in the shape of three consecutive nominations for the same award. He received an Oscar nomination for his superb depiction of Jack Mabaso in Generations.
In the 1996 South African movie Kini and Adams, Vusi Kunene portrayed the title character, Kini. He played the lead role in several additional South African movies, such as A Reasonable Man, The King is Alive, and Fools.
The renowned actor was chosen for Final Solution and Diamond Hunters in 2001.
He was a guest star in Charlie Jade, a science fiction television show, in the sixth episode of the first season.
Vusi Kunene Wife
Vusi has joined the group of famous people who choose to keep a guarded family dynamic. Because of this, his on-screen family is now receiving more attention from fans and viewers of the show.
On the show, he and his wife Brenda Mhlongo are blessed with three kids: Sphesihle "Sphe" Cele, Namhla Diale, and son Fana Mabaso.
Vusi Kunene Personal Life
Currently married with three kids, Vusi Kunene. He is a well-known philanthropist and a mentor to aspiring South African performers.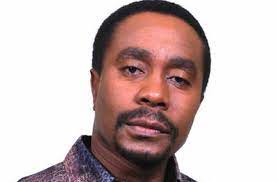 His lovely wife and the mother of his children, Brenda Mhlongo, is his wife.
Vusi Kunene Social Media
There is no evidence of Vusi Kunene using social media. On Instagram and Twitter, the veteran actor, however, has a number of fan pages set up for him.
Vusi Kunene Net Worth
According to information spread online by The City Celeb, the South African actor Vusi Kunene is thought to be valued between $1 million and $4 million.