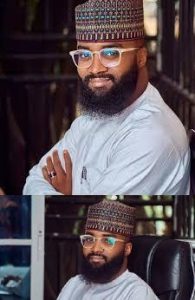 Khalil Suleiman Halilu has a natural talent for identifying issues and pursuing the ideal resolution. Perhaps because of his focus on finding solutions, he was chosen to serve as the executive vice-chairman and CEO of the National Agency for Science and Engineering Infrastructure (NASENI).
After terminating the employment of Bashir Gwandu, who had been in the post for only four months, President Bola Tinubu appointed him to the position on Friday.
Ajuri Ngelale, the president's special adviser, said Halilu is "expected to bring his significant experience as an innovator and technology expert to bear in this important new national assignment" — and there is no question that the 32-year-old KSH, as he prefers to be called, has a resume to support this claim.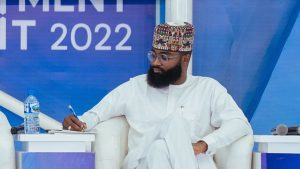 Khalil Halilu Started By Selling Ice
He may not have realized that his efforts to meet the community's need for ice would serve as the first of many stepping stones in the development of his career in entrepreneurship and digital innovation.
In Kano, Nigeria's commercial hub, Halilu was conceived on October 29, 1990, into a family of traders. When he was a young man, Halilu started selling ice in his neighborhood after noticing a power outage in a relatively hot Kano. Halilu claimed that he used his pocket money to purchase a refrigerator, where he used the generator in his home to produce electricity to freeze the water packs before selling them to people without access to other forms of power.
He used his home's internet connection when he was in high school to download music songs, burn them to CDs, and then sell them to his classmates.
He later expanded on his enthusiasm for music production by working as a DJ during his senior year of high school. Halilu claimed that in 2008, as part of his university course requirements, he organized and launched a gaming center that drew plenty of patrons. They organized and hosted an African-themed party with Halilu serving as the DJ using the business's earnings.
And that marked the beginning of his streak of entrepreneurship.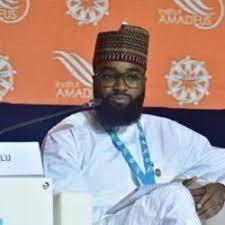 Khalil Halilu Doing Things Diffrentely
Halilu began his secondary school education at St. Thomas Catholic School (2001–2003), which he finished at Kano's Prime College in 2006. Halilu first attended the Rainbow Primary School in Kano in 1996.
He then enrolled in the University of Hertfordshire, where he earned a master's degree in international business in 2010 and a bachelor of science in business administration in 2009.
Following completion of his education, Halilu joined his family's factory business, but after a while he was "not very motivated because factory has a lot of repetitions and I wanted to chase my dreams which is to build technology products," so he moved from Kano to Abuja to forge his own path at a time when the tech industry was still rather young.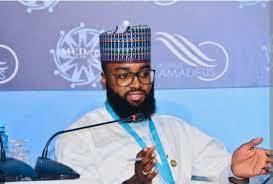 Halilu, who enjoyed playing golf and polo, had gotten to know Bashir, the younger brother of the person who looked after his horses, through mutual friends and then as business partners. Halilu claimed that after observing Bashir's strict work ethic, he began to like him.
"After Abuja's construction boom, we asked, "Why don't we establish a block manufacturing industry? But unlike any other block manufacturing businesses, we intended to take a totally distinct approach. As a result, we placed an order for equipment from abroad and received a unique mold for making a unique set of blocks. We made sure we were using the greatest building materials possible, Halilu stated.
He shared a container at the time that served as his office, Bashir's room, and a storage space for raw materials because of the limited resources available.
Whatever we were doing had to be drastically different and couldn't be conventional, he insisted.
He eventually entered the waste recycling business with Bashir while he awaited the "maturity" of the tech sector.
Halilu claimed he credits his strong work ethic to "the kind of culture and attitude that Bashir has infused in me over the years we've worked together".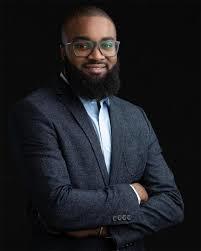 Khalil Halilu Founder And Tectprenure
Halilu claimed that he has always loved producing value and that as he grew older, he became passionate about offering low-cost yet long-lasting technical solutions to companies who operate in the agriculture sector.
Khalil established The CANs in 2019, calling it the "first-ever" green technology hub in West Africa.
Prior to CANs, in 2018, Halilu established ShapShap Logistics Ltd. and OyaOya Strategic Services Ltd. While ShapShap is an on-demand platform that connects clients with drivers and offers various route options and insurance coverage on products being transported, OyaOya is a technological application created to connect commodity dealers in an ecosystem that is quick and efficient.
The same year, he also introduced Zabe, an application for monitoring elections that gives observers thorough input on the voting process. According to reports, Zabe "recorded the voting process of over 2,000% of users within a single election week" during the 2019 general election.
Khalil Halilu Career 
Over the course of his career, Halilu has held a number of positions, including those of co-founder and CEO of KSH Construction & Design LTD in 2014, creative director/business developer at Africa Infotech Consultancy in 2015, operations manager at ZCET Global Meter Services Ltd, and COO at Scirrocco International Limited, a business that specializes in producing tea and cold beverages.
Additionally, he managed marketing for Scirrocco's sibling firm and vertically integrated aerosol manufacturer, Gongoni firm Limited.
Halilu sat on the boards of JIGS Environmental Services, Agro-Allied Ltd., Africa Infotech Consultancy, and others. He headed MACE Nigeria Ltd. before being named the head of NASENI.
He was also a key player in the founding of New AD, a UK-based organization that is advancing and promoting the worldwide anaerobic digestion sector as well as other significant technological advancements and equipment utilized in the renewable energy business.
highlights seven things to know about the new CEO of NASENI
Khalil Suleiman Halilu was born on October 29, 1990 in Kano State, Nigeria, and is the oldest of a brood of five.
After attending Rainbow Primary School in Kano from 1996 to 2006, he began his secondary education there from 2001 to 2003. He completed his education at Kano's Prime College.
After finishing high school, Halilu enrolled in the University of Hertfordshire. He graduated in 2010 with a Master of Science in International Business after receiving a Bachelor of Science in Business Administration in 2009.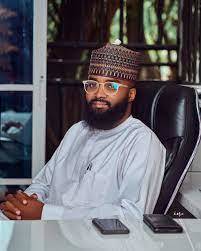 Soon after graduating, he started his profession as an administrative assistant at Archimode & Associates. When he assumed the position of marketing manager at Gongoni Company Limited, the family business where his father, Alhaji Abdullahi Halilu, was one of the directors, his professional path unexpectedly took an unexpected turn. Gongoni is able to benefit from savings made possible by vertical integration because it is a division of Scirrocco International Limited, which specializes in making tea and cold drinks.
Halilu has always been intrigued by creative ways to leverage technology and information systems to advance enterprises.
In 2018, he founded the non-profit Center for Civic, Welfare, and Community Development (also known as CWCD Africa) with the intention of tackling urgent societal challenges like health care, education, the environment, and climate change. Welfare for refugees, immigrants, and internally displaced people, as well as sustainability and inclusive development, are additional topics of attention.
Halilu managed the launch of the Zabe mobile app, another CWCD product that was crucial to the 2019 general elections. The Zabe App is an effort to increase democratic participation and decentralize electoral transparency. Zabe.ng was created as an election monitoring tool that may provide voters with real-time information to further confirm that the election's procedures were trustworthy and fair.
He enjoys a variety of things, but his two favorites are golf and polo. He belongs to the Lagos Polo Club, Kano Golf Club, Nigerian Polo Association, and Abuja Polo Club.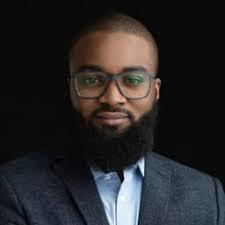 Who is the CEO of ShapShap?
The CEO of ShapShap, Khalil Halilu, stated, "We have seen a substantial increase in the distribution of goods and services through online channels and are devoted to assisting our clients in succeeding.
What is Khalil Halilu's educational background?
The University of Hertfordshire in England is where Khalil Halilu earned his Bachelor of Science (BSc) in Business Administration and his Master of Science (MSc) in International Business.
What is the Zabe mobile application, and how did it impact the 2019 elections?
Zabe is an election monitoring software created by CWCD Africa that saw significant success during the 2019 general elections. By offering a trustworthy way to compile results, Zabe supports democracy.
What is CWCD Africa, and what are its core areas of focus?
A non-governmental organization called CWCD Africa is dedicated to tackling important problems in Africa like health, education, transparency, the environment, peace, sustainability, and inclusive development.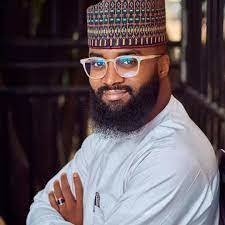 What is the UNSUB platform, and what is its purpose?
Digital tools like the UNSUB platform help victims of sexual and gender-based abuse get in touch with the right people and resources.
What role does Khalil Halilu play at NASENI, and when was he appointed?
In September 2023, President Bola Ahmed Tinubu nominated Khalil Halilu as the Executive Vice Chairman and CEO of the National Agency for Science and Engineering Infrastructure (NASENI), recognizing his significant contribution to the advancement of science and engineering in Nigeria.