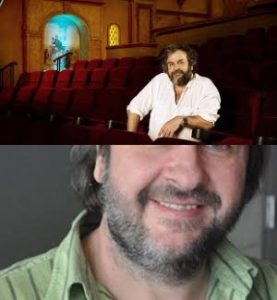 FREE AIRTIME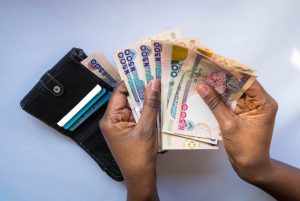 Born in New Zealand on October 31, 1961, Sir Peter Robert Jackson is a filmmaker, screenwriter, and producer of motion pictures. He is best known for his work on the Lord of the Rings trilogy (2001–2003) and the Hobbit trilogy (2012–2014), both of which are adaptations of J. R. R. Tolkien's books of the same name. They Shall Not Grow Old (2018), The Beatles: Get Back (2021), the acclaimed drama Heavenly Creatures (1994), the spooky comedy The Frighteners (1996), the epic monster remake King Kong (2005), and the critically acclaimed World War I drama King Kong (1994) are all noteworthy movies. He is the fourth-highest-grossing film director of all time, with nearly $6.5 billion in total revenue from his productions.
Before shooting the zombie comedy Braindead in 1992, Jackson launched his career with the "splatstick" horror comedy Bad Taste (1987) and the black comedy Meet the Feebles (1989). He gained widespread recognition in the film business thanks to Heavenly Creatures, for which he co-wrote the screenplay with his partner Fran Walsh and received an Academy Award nomination for Best Original Screenplay. For The Lord of the Rings: The Return of the King (2003), Jackson received three Academy Awards, including the trophy for Best Director. Among his other honors are four Saturn Awards, two Primetime Emmy Awards, a Golden Globe, three BAFTA Awards, and three BAFTAs.
His producing firm is WingNut Films, and Walsh and Philippa Boyens, who are also producers, are his most frequent partners. In 2002, Jackson received the New Zealand Order of Merit's Companionship. At a ceremony in Wellington in April 2010, he was later knighted (as a Knight Companion of the order) by Sir Anand Satyanand, the Governor-General of New Zealand. Jackson received a star on the Hollywood Walk of Fame in December 2014.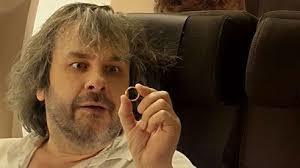 Peter Jackson Early life
Jackson was born on October 31, 1961, in Wellington: 25 and was reared at Pukerua Bay, a neighborhood in the city's far north. His parents, William "Bill" Jackson, a wages clerk, and Joan (née Ruck), a factory worker and housewife, immigrated to America from England.
Jackson had a passion for movies as a young boy, growing up on Ray Harryhausen movies and drawing influence from Monty Python's Flying Circus and the television shows Thunderbirds. Peter started making short films with his pals when a family friend gave the Jacksons a Super 8 cine-camera with him in mind. Jackson has frequently stated that King Kong is his favorite movie, and when he was nine years old, he made an attempt to recreate the movie using stop-motion animation.
The Dwarf Patrol, a World War II epic that can be viewed on the Bad Taste extra disc, was one of Jackson's earliest works. It contained his first special effect—poking pinholes in the movie to simulate gunshots—as well as the James Bond spoof Coldfinger. The Valley, a 20-minute short that won him a special award for the pictures he employed, stands out above the rest.
Jackson went to Kpiti College, where he didn't show any enthusiasm in playing any sports. His classmates recall him as having "an obsession bordering on religious" and dressing in a duffel coat. He didn't receive any formal instruction in filmmaking, but he did learn a lot on his own through trial and error about editing, special effects, and makeup. Jackson first became aware of J. R. R. Tolkien's writings as a young adult after seeing Ralph Bakshi's animated film The Lord of the Rings (1978), which was a partial adaptation of Tolkien's epic trilogy.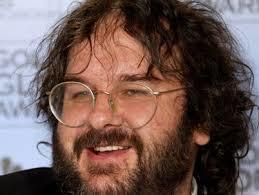 Jackson stopped attending school when he was 16 years old and started working full-time as a photo-engraver for Wellington's The Evening Post. Jackson remained at home with his parents for the seven years he worked there in order to save as much cash as he could to use for film equipment. After working for two years, Jackson purchased a 16 mm camera and started making the movie that would become Bad Taste.
Peter Jackson Influences and inspirations
Jackson has frequently named a number of movies as influences. Jackson's love for King Kong is well known, and he frequently lists it as both his favorite movie and the movie that first inspired him. Jackson remembers making a King Kong remake when he was nine years old. Jackson stated that certain movies give him a "kick" during an interview with Titanic and Avatar director James Cameron at the 2009 San Diego Comic-Con International.
He praised Martin Scorsese's crime blockbusters Goodfellas and Casino, saying, "Something about those particular movies and the way Martin Scorsese just fearlessly rockets his camera around and has shot those films that I can watch those movies and feel inspired." Jackson claimed that the 1970 movie Waterloo served as an early inspiration. Sam Raimi, George Romero, and Ray Harryhausen's special effects are a few further influences.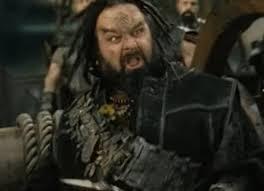 Peter Jackson Career
Splatter phase
A clumsy fashion splatter comedy that took years to film and included many of Jackson's friends in the roles of actors and crew members for free, Bad Taste was Jackson's debut feature. Jackson was working full-time at the time, so shooting typically took place on the weekends.
In the movie Bad Taste, aliens who want to use people as food visit Earth. In one of Jackson's two acting parts, he fights himself on top of a cliff in a well-known scene. The New Zealand Film Commission, whose executive director Jim Booth later quit to become Jackson's producer, provided a late financial boost that allowed the movie to be finished. Booth had been convinced of Jackson's skill. In May 1987, Bad Taste made its international film festival premiere.
Jackson started creating a number of film scripts around this period, sometimes in groups with playwright Stephen Sinclair, author Fran Walsh, and author/actor Danny Mulheron. Later, Walsh would join him in marriage. A Nightmare on Elm Street sequel was one of the scripts from this time period that was never turned into a picture, while the planned zombie flick Braindead underwent numerous rewrites.
The following movie Jackson produced was Meet the Feebles (1989), which he co-wrote with Sinclair, Walsh, and Mulheron. Meet the Feebles began on a very tight budget and ran weeks behind schedule. It has a sense of humor that alienates a lot of people, Jackson said of his second full-length movie. It's incredibly violent, satirical, and dark.
Heavenly Creatures and Forgotten Silver
Heavenly Creatures was a significant shift for Jackson in terms of both technique and tone when it was released in 1994 after Jackson won a competition to adapt the narrative to the big screen. The film was inspired on the actual Parker-Hulme murder case from the 1950s, in which two teenage girls killed one of their mothers. Fran Walsh was the one who convinced him that these incidents could serve as the basis for a film; according to Jackson, the movie "only got made" because of her passion for the subject. The movie's popularity came at the same time that the New Zealand media located the real-life Juliet Hulme, who is currently writing books under the pen name Anne Perry. Parker and Hulme were portrayed by Melanie Lynskey and Kate Winslet, respectively. The movie Heavenly Creatures received favorable reviews, made top ten of the year lists in Time, The Guardian, The Sydney Morning Herald, and The New Zealand Herald, and was nominated for Best Original Screenplay at the Academy Awards.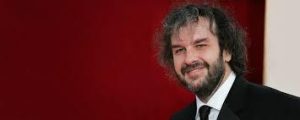 Jackson co-directed the parody film Forgotten Silver (1995) with Wellington filmmaker Costa Botes the year after. This ambitious made-for-television drama presented the tale of Colin McKenzie, a pioneering New Zealand filmmaker who tried to make an epic Salome film before the world forgot about him. McKenzie is credited with creating color film and "talkies" and is said to have invented both. Despite the fact that the program aired during a time window usually set aside for drama, there was no other indication that it was fake, and many viewers were horrified to learn Colin McKenzie didn't actually exist. The number of people who bought into the increasingly impossible tale is evidence of Jackson and Botes' talent for exploiting the idea that New Zealand is a country of trailblazers and innovators.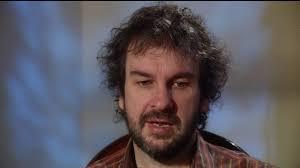 Hollywood, Weta, and the Film Commission
The Frighteners, starring Michael J. Fox, was Jackson's first high-profile Hollywood production and was released in 1996 thanks in part to the success of Heavenly Creatures. Despite the fact that it is entirely set in New Zealand, Jackson was allowed to shoot this comedy/horror movie. Jackson and Weta Workshop, the special effects firm with which Jackson is frequently connected and which was founded as a result of George Port's one-man contributions to Heavenly Creatures, saw significant upheaval during this time period.
Weta, which Jackson and other important collaborators founded, expanded quickly during this time to include both physical and digital effects, make-up, and costumes—the first two of which were often under Jackson collaborator Richard Taylor's control.
It was thought that The Frighteners was a box office dud.[28] A picture that "looks more like a demo reel than a movie" is the outcome of enormous effort, lamented film critic Roger Ebert. The Frighteners review that implied the movie was "built from the rubble of other people's movies" prompted Jackson to file a defamation lawsuit against the New Zealand Listener magazine in February 1997. Ultimately, no further action was taken in the case. Jackson's King Kong remake was put on hold by Universal Studios about this time, in part due to the creation of Mighty Joe Young and Godzilla, two other films about enormous monsters. Universal was concerned that the two more expensive films would overshadow it.
Since Meet the Feebles went over budget early in Jackson's career, this transitional time appears to have not been totally joyous. It also marked one of the highest points of conflict between Jackson and the New Zealand Film Commission. Jackson claims the NZFC considered letting him go from Feebles, despite the fact that the NZFC went on to support the production of his subsequent three movies. For a magazine supplement published in 1997 to commemorate the commission's 20th anniversary, the director wrote a lengthy critique of the organization in which he criticized what he called inconsistent decision-making by inexperienced board members.
A condensed version of the content later appeared in Metro magazine after the publisher decided it was too lengthy and potentially libelous to print in that form.
Jackson blasted the Commission in the Metro article for its funding choices for a movie he wanted to executive produce, but he wouldn't waive a client confidentiality clause that would have allowed them to respond to him publicly.
The Lord of the Rings
After meeting with producer Saul Zaentz, Jackson secured the rights to adapt Tolkien's epic. A two-film production was initially planned with Miramax Films, but Jackson was subsequently under pressure to make the plot into a single movie. Eventually, he beat the deadline by striking a last-minute deal with New Line, who were eager to make a trilogy.
Between 11 October 1999 and 22 December 2000, New Zealand was the site of a lot of the principal photography. The series was a big success and helped Jackson's fame soar thanks to extended post-production and additional shooting time before each film's release. The Return of the King itself received a great deal of praise from critics and won all 11 Oscars for which it was nominated, including Best Picture and Best Director.
The movie became the second sequel (the first being The Godfather Part II) to win Best Picture, and it was the first fantasy movie to do so. Three days before The Fellowship of the Ring, the first film in the trilogy, was set to be released, Jackson's mother Joan passed away. After her funeral, a special screening of the movie was held.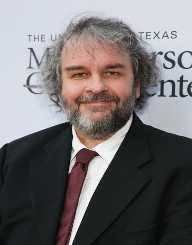 King Kong
Jackson was re-signed by Universal Studios to star in the 1933 classic King Kong remake. The movie, which was released on December 14 to generally positive reviews, made over $562 million worldwide. Additionally, he worked with Ubisoft game designer Michel Ancel to create a video game adaptation of the movie, which debuted on November 21, 2005 and was both a critical and financial success.
Crossing the Line
Jackson created the short film Crossing the Line in 2007 to test a brand-new Red One digital cinema camera model. The movie, which was filmed in two days, is set during World War I. At NAB 2007 (the US National Association of Broadcasters), "Crossing the Line" was screened. The movie has clips available on Reduser.net.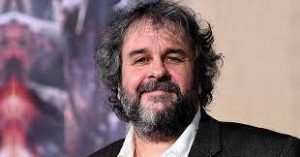 The Lovely Bones
The Lovely Bones, a bestseller by Alice Sebold, was adapted by Jackson and released on December 11 in the United States. According to Jackson, the movie was a pleasant change from his grander epics. The fantasy elements and murder-related themes in the plot are comparable to those in Heavenly Creatures. Despite mainly negative reviews and average box office performance, Stanley Tucci was nominated for an Academy Award for Best Supporting Actor.
Tintin franchise
Jackson was one of three producers of Steven Spielberg's 2011 film The Adventures of Tintin: The Secret of the Unicorn. Although he is officially listed as a producer, before starting on The Hobbit, he assisted Spielberg in directing the movie. Due to their work with Peter Jackson on King Kong and The Lord of the Rings, Jamie Bell and Andy Serkis were cast. Due to Jackson's work on the Lord of the Rings films, Spielberg knew he could trust Peter Jackson's company Weta Digital to bring his vision to life. The movie earned $374 million at the box office and garnered favorable reviews.
Jackson will serve as the director, while Spielberg would serve in a producing capacity, he revealed in December 2011. According to Kathleen Kennedy, the movie might be released by Christmas 2014 or the middle of 2015 if the script is completed by February or March 2012 and motion-captured by the end of the same month. Spielberg stated that a sequel's plot outline has been finished in February 2012.
Jackson stated in December 2012 that the Tintin timetable called for performance-capture filming in 2013 with a goal of a 2015 release. Spielberg stated, "Don't hold me to it, but we're hoping the movie will come out around Christmastime in 2015," on March 12, 2013. Although we can't yet reveal which books we're creating, we are integrating two works that Herge always meant to be read together.
Peter Jackson stated in December 2014 that the Tintin sequel would be produced "at some point soon," despite his intention to first concentrate on helming two New Zealand movies. The sequel's screenwriter, Anthony Horowitz, who was hired before the first movie's premiere, revealed the following year that he was no longer working on the project and wasn't sure if it was still being made. Jackson is engaged in a covert project while the sequel is being developed, as Spielberg acknowledged in June 2016.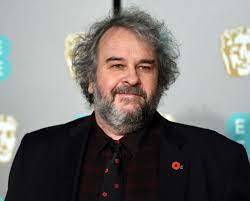 The Hobbit
The history of Peter Jackson's involvement in the production of The Hobbit as a movie has been rocky. Jackson would not be directing the movie, according to a letter from Peter Jackson and Fran Walsh from November 2006, citing an ongoing legal battle between Jackson's production business, Wingnut Films, and New Line Cinema. Robert Shaye, the head of New Line Cinema, remarked that Jackson "… will never make any movie with New Line Cinema again while I'm still working at the company…".
In response, a boycott of New Line Cinema was called for online[58], and by August 2007, Shaye was attempting to mend fences with his employer. The Hobbit will serve as the basis for both prequels, which will be produced by Jackson and New Line Cinema and released in 2012 and 2013, respectively. Guillermo del Toro will serve as director, and Jackson will serve as writer and executive producer.
Early in 2010, del Toro withdrew from directing The Hobbit due to production delays. A month later, Jackson was back in talks to helm the film. On October 15, he was officially named the director, and New Zealand was confirmed as the setting a few weeks later.
On March 20, 2011, the movie's production got underway. Jackson said on his Facebook page on July 30, 2012, that the two Hobbit movies would be combined into a trilogy. He claimed that the third movie would continue to develop The Hobbit tale using information from The Lord of the Rings Appendices rather than serving as a link between The Hobbit and The Lord of the Rings movies.
They Shall Not Grow Old
They Shall Not Grow Old, a documentary by Jackson on the First World War, had its world premiere as the Special Presentation at the BFI London Film Festival on October 16, 2018, and was then followed by a Q&A session moderated by English film critic Mark Kermode. In addition to BBC and IWM interviews with servicemen who took part in the fight, the film was made utilizing original video, most of it previously unseen, from the huge archive of the Imperial War Museum. With the exception of the beginning and finish segments, the majority of the material has been colored, made 3D, and changed using contemporary production techniques to display detail never previously seen.
Prior to the screening, Jackson stated, "This is not a story of the First World War, it is not a historical story, it may not even be entirely accurate but it's the memories of the men who fought – they're just giving their impressions of what it was like to be a soldier."
Peter Bradshaw, a critic for The Guardian, wrote thus about the movie:
In an immersive deep-dive into what it was like for regular British soldiers on the western front, Peter Jackson has devised a visually stunning thinking experiment to commemorate the 100th anniversary of the end of the First World War. He accomplished this by restoring old black-and-white archive video of the servicemen's life in the trenches and training using cutting-edge digital technology. In addition to using journals and letters for the narrative voiceover, he also colored it, sharpened it, made it 3D, and used lip-readers to aid dubbed in what the men were actually saying.
It has an energizing effect. In front of our eyes, the warriors are brought back to an unsettling, hyperreal form of life, much like ghosts or other entities conjured up during a séance. The faces stand out in my memory.
The movie aired on BBC Two on November 11, 2018.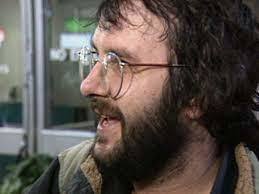 Mortal Engines
Jackson revealed his interest in making a movie based on the book Mortal Engines at the end of December 2009. In October 2016, Jackson announced that the movie would be his upcoming endeavor, serving once more as producer and co-writer with Fran Walsh and Philippa Boyens. Christian Rivers, a longtime associate of his, directed the movie. Hugo Weaving, Jihae, Leila George, Ronan Raftery, Stephen Lang, Hera Hilmar, Robert Sheehan, and Jihae are among the cast members. It had its debut on November 27th, 2018 in London, and was a box office disaster.
The Beatles: Get Back
Jackson revealed that his next film would be a documentary about the making of the Beatles' final album Let It Be on January 30, 2019, the fiftieth anniversary of the band's final performance at their rooftop concert. Similar to his earlier documentary They Shall Not Grow Old, this procedure resulted in approximately "55 hours of never-before-seen footage and 140 hours of audio made available to [Jackson's team]," which are "the only footage of any note that documents them at work in the studio."
The documentary attempts to show a different side of a time in the Beatles' history that is typically regarded as being very contentious. It employed the techniques used for They Shall Not Grow Old to convert the film with modern production techniques. The majority of the featured video was originally shot for the 1970 documentary Let It Be.
With Ken Kamins, Jeff Jones, and Jonathan Clyde serving as executive producers, Clare Olssen and Jabez Olssen, who served as producer and editor, respectively, on They Shall Not Grow Old, have returned for this new project. The initiative was created with "the full co-operation" of John Lennon and George Harrison's widows, Yoko Ono and Olivia Harrison, as well as the final two surviving Beatles, Paul McCartney and Ringo Starr. The 42-minute final rooftop concert is featured in full in the movie.
Jackson's documentary, which is now known as The Beatles: Get Back, was acquired by Walt Disney Studios in March 2020, according to an announcement made by the company. Walt Disney Studios Motion Pictures originally planned to release it on August 27, 2021, in the US and Canada, with a subsequent global release to follow. It was revealed in June 2021 that it would debut as a three-part documentary series on Disney+ on November 25, 26, and 27.[84] Reviews of the documentary were mostly positive after its premiere. It has a Metacritic metascore of 85 and a Rotten Tomatoes rating of 93%.
Games
An agreement between Jackson and Microsoft Game Studios, revealed on September 27, 2006, during X06, called for Jackson to create video games. Jackson and Microsoft were specifically working together to launch a brand-new studio named Wingnut Interactive. He was tasked with working with Bungie to co-write, co-design, and co-produce a brand-new game set in the Halo universe that was slated to be known as Halo: Chronicles. Microsoft acknowledged that Halo: Chronicles is "on hold" on July 27, 2009, the same day that he revealed the cancellation of the game in an interview about his upcoming film, District 9, which he is producing. Jackson's game studio Wingnut Interactive was reportedly working on original intellectual property as of July 2009. As of July 2022, Wingnut Interactive has not released nor created any games.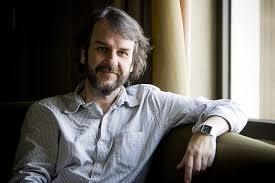 Charitable activities
Jackson donated $50000 to New Zealand for embryonic stem cell research in 2006. He spent $1.06 million on a church in the Seatoun neighborhood of Wellington, preventing its demolition. Additionally, he offers his knowledge to the New Zealand filmmaking competition 48HOURS by choosing three "Wildcards" each year for the National Final.
The 14-18 aircraft Heritage Trust's chair is Jackson, a fan of World War I aircraft. In 2008, he created Over the Front, a 10-minute multimedia exhibition for the Australian War Memorial, donating his time and providing replica planes. He made a donation to the West Memphis Three's defense fund. Jackson and Walsh successfully secured the survival of Wellington's BATS Theatre when they bought its home at 1 Kent Terrace in 2011.
Jackson participated in the 2012 American Red Cross "Zombie Blood Drive" alongside other well-known performers, including The Black Keys band members and The Walking Dead cast members.
Peter Jackson Other activities
He bought a Gulfstream G550 jet in 2009 with the registration ZK-KFB; the National Business Review pegs his overall net worth at NZ$450 million. He switched to a Gulfstream G650, likewise registered ZK-KFB, in the early months of 2014. The plane was used in the MH370 hunt in April 2014. After that, the aircraft was sold. In addition to other aircraft from the 1920s and 1930s, Jackson runs an aircraft construction and repair business called The Vintage Aviator, which has locations in Kilbirnie, Wellington, and the Hood Aerodrome, Masterton. He serves as the chairman of the Omaka Aviation Heritage Trust, which organizes an air show twice a year.
He is the owner of the scale modeling business Wingnut Wings, which focuses on World War I themes. However, Wingnut Wings closed in March 2020, and it is unknown what will become of the business and its molds.
Peter Jackson Style
According to The Lord of the Rings conceptual designer Alan Lee in jest, "the film is almost incidental really," ackson is recognized for his attention to detail, propensity to shoot situations from various perspectives, macabre sense of humor, and general playfulness.
On the Lord of the Rings set, Jackson was a well-known perfectionist who insisted on several takes of each scene, repeatedly asking for "one more for luck."
Jackson is also well-known in the New Zealand film industry for his insistence on "coverage" — taking as many shots of a scene as he can to give himself more alternatives for editing. Jackson has been known to shoot a sequence for several days. This is clear in his work, as even sequences with straightforward talks frequently use a variety of different camera angles, shot sizes, and zooming closeups on the faces of the participants. He frequently uses wide-angle lenses to capture close-ups of performers, which is one of his visual signatures. He made use of computer technology early on and contributed digital special effects to several Hollywood movies.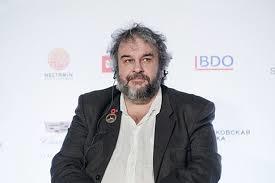 Peter Jackson Personal life
Billy was born in 1995, and Katie was born in 1996. They have two children together: Dame Fran Walsh, a New Zealand playwright, producer, and lyricist, and Jackson. As a co-writer since Meet the Feebles and a producer since The Lord of the Rings: The Fellowship of the Ring, Walsh has collaborated to every one of Jackson's movies since 1989. She received three Academy Awards in 2003 for The Lord of the Rings: The Return of the King, including Best Picture, Best Adapted Screenplay, and Best Original Song. She's been nominated for seven Oscars.
In addition to a Gulfstream G650 in Wellington and a collection of over 40 operational World War I warbirds at Hood Aerodrome near Masterton, Jackson is a fervent aviation enthusiast. Additionally, Jackson is the owner of the first Chitty Chitty Bang Bang. He has a business that creates scale replicas of World War I aircraft and is also interested in scale model construction. His model-making business, Wingnut Wings, has ceased kit production as of 2020, however it is unclear what will happen to the business after that.
Additionally, Jackson's personal collection of World War One aircraft and artifacts is included in the Knights of the Sky exhibition at the Omaka Aviation Heritage Center. The internationally renowned expertise of WingNut Films and Weta Workshop has developed sets that bring to life this tale of aviation in the Great War.
Due to his backing of former city councilor Andy Foster during the 2019 Wellington City Council Elections, Jackson faced significant backlash. By 62 votes, Foster defeated Justin Lester, the incumbent mayor, in the election. Jackson's endorsement from the public and his contribution of $30,000 to Foster's campaign, according to opponents, were crucial factors in Foster's victory. Jackson and Foster had both decried the previous city council's choice to back Shelly Bay's real estate development.
Peter Jackson Awards & Achievements
He has received numerous important awards and accolades for his extensive body of outstanding work to date, including three Academy Awards, three Australian Film Institute Awards, four British Academy Film Awards, and one Golden Globe Award.
He also won four Saturn Awards, three New Zealand Film and TV Awards, one Producers Guild of America Award, one Critics Choice Award, and one Director's Guild of America Award.
He was appointed a Companion of The New Zealand Order of Merit in 2002.
For his remarkable work in the film industry, he was elevated later in 2010 to the rank of Knight Companion of the New Zealand Order of Merit.
His appointment to the Order of New Zealand in 2012 brought him New Zealand's highest honor.
Peter Jackson Trivia
One pair of shoes and two t-shirts are thought to have been utilized by this outstanding director-producer of Lord of the Rings fame throughout the whole first installment of the trilogy's filming.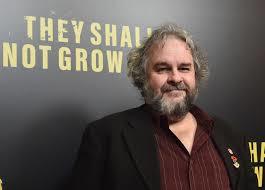 Peter Jackson Awards
| | | |
| --- | --- | --- |
| 2004 | Best Picture | The Lord of the Rings: The Return of the King (2003) |
| 2004 | Best Director | The Lord of the Rings: The Return of the King (2003) |
| 2004 | Best Writing, Adapted Screenplay | The Lord of the Rings: The Return of the King (2003) |
| | | |
| --- | --- | --- |
| 2004 | Best Director – Motion Picture | The Lord of the Rings: The Return of the King (2003) |
Peter Jackson Quick Fact
Name: Jackson Robert
Birth Year: 1961
Birth date: October 31, 1961
Birth City: Pukerua Bay
Birth Country: New Zealand
Gender: Male
Best Known For: New Zealand native Peter Jackson is best known as a director for his adaptation of J.R.R. Tolkien's Lord of the Rings trilogy, which won 11 Oscars.
Industries

Drama
Sci-fi
Action
Horror

Astrological Sign: Scorpio
Schools
Nacionalities
Occupations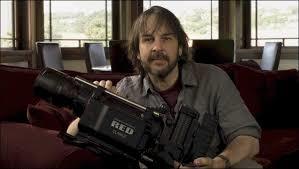 What is Peter Jackson best known for?
Peter Jackson, whose full name is Sir Peter Robert Jackson, was born on October 31, 1961, in Pukerua Bay, North Island, New Zealand. He is a director best known for his film adaptations of J.R.R.
Where is Peter Jackson from?
earliest stages. Jackson was up in the charming seaside community of Pukerua Bay, which is close to Wellington, the capital of New Zealand. Childhood excursions in and around his house—which he referred to as a "adventure playground"—inspired him to develop a love of movies.
How did Peter Jackson make his money?
He is the fourth-highest-grossing film director of all time, with nearly $6.5 billion in total revenue from his productions. Before shooting the zombie comedy Braindead in 1992, Jackson launched his career with the "splatstick" horror comedy Bad Taste (1987) and the black comedy Meet the Feebles (1989).
How did Peter Jackson become famous?
When a low-budget horror movie he made with his pals on the weekends became an unexpected smash at the Cannes Film Festival, the pastime was transformed into a vocation. Before attempting a different genre with the psychological drama Heavenly Creatures, Jackson established a name as a creative filmmaker of stylish horror films.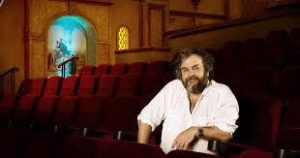 How much was Peter Jackson paid?
After Steven Spielberg and George Lucas, Jackson is the third person in history to become a billionaire through making movies, according to Forbes, having received around $600 million in cash and $375 million in shares from the sale. Only three women made the top 20, while the top 10 entertainers on the list are all men.
Did Peter Jackson have surgery?
According to his spokeswoman, Jackson had terrible stomach pain the previous night and sought surgery to mend in his native New Zealand. Ulcers with perforations can be dangerous.