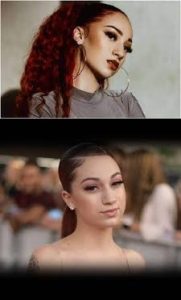 FREE AIRTIME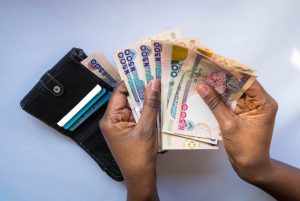 Danielle Bregoli, also known as Bhad Bhabie (/baed bebi/, "bad baby"), is an American rapper and internet sensation. She was born on March 26, 2003. She rose to fame after making an appearance on Dr. Phil in September 2016 and said the catchphrase, "Cash [sic] me outside, how 'bout that?" It quickly went viral on the internet.
Bregoli's debut track "These Heaux" from 2017 made her the youngest female rapper to ever be featured on the Billboard Hot 100 chart. She soon inked a record deal with Atlantic Records, and since then, her career has developed to include a reality series, a makeup line, concerts, and music. In September 2018, Bregoli released her debut mixtape, titled 15. "Hi Bich," the album's lead track, is her second single to chart on the Billboard Hot 100.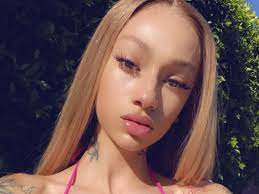 Danielle Bregoli Rise to Fame
Since the beginning of her life, Danielle Bregoli has struggled, and at the time of their appearance on "Dr. Phil," her mother had all but given up on her. In an episode titled "I Want To Give Up My Car-Stealing, Knife-Waving, Twerking 13-Year-Old Daughter Who Tried To Frame Me For A Crime," Dr. Phil McGraw interviewed Barbara and Danielle on September 14, 2016. Barbara discussed Danielle's behavior and actions, including her attempt to steal a car that belonged to a crew member during the production of the show, and compared her to the biblical character Antichrist.
As the audience members learnt of Danielle's antics, they started to giggle, which made Danielle angrier and angrier. When they continued, she finally yelled at them, "Cash me ousside how bout dat." She rose to fame on social media as the "'Cash Me Outside' Girl" due to the fact that her pronunciation of the phrase inspired a meme. On February 10, 2017, she and her mother would make a second appearance on the program. This time, though, there was no studio audience.
Danielle Bregoli Music Career
Her catchphrase inspired a record after her debut on "Dr. Phil." It was produced by DJ Suede The Remix God and charted on the Hot R&B/Hip-Hop Songs, Streaming Songs, and Billboard Hot 100 lists.
She entered into a contract with product placement manager Adam Kluger at the start of 2017, who was trying to advance his own career in the music business. She released her debut single, "These Heaux" (pronounced "hoes"), on August 26, 2017. Bregoli effectively became the youngest female rap artist to debut on the music charts when it reached its peak position of 77 on the US Billboard Hot 100.
Some of the biggest record labels in the business became interested in the song as a result of its success. She later entered into a recording contract with Atlantic Records for multiple albums. She had by this time chosen the stage name Bhad Bhabie. 'Hi Bich', her second song, was released on September 22, 2017. The song, which was produced by Ronny J, reached its highest position on the US Billboard Hot 100 at number 68 and on the US Hot R&B/Hip-Hop Songs chart at number 29. The Recording Industry Association of America (RIAA) also awarded it gold certification.
She also released three songs that weren't from an album in 2017: "Whachu Know," "I Got It," and "Mama Don't Worry (Still Ain't Dirty)." She began the year with releasing 'Both of Em,' another non-album single.
She and rapper Lil Yachty initially collaborated on her single, "Gucci Flip Flops," which was released on March 26, 2018. It is one of her most popular songs to date and has received gold certification from the RIAA and Music Canada (MC). She released the song "Trust Me," which included Ty Dolla Sign, on June 14, 2018. On September 18 of the same year, she released her debut mixtape, titled "15."
Danielle Bregoli Personal Life
Bregoli was born on March 26, 2003, to Barbara Ann Bregoli and Ira Peskowitz in Boynton Beach, Florida. Barbara became pregnant during the course of Ira and Barbara's year-long relationship. When Danielle was born, they were still together, but they split up when she was a baby. Since then, she has been brought up alone by her mother. Bregoli and her father never truly established a connection. Ira is a cop that works as a deputy with the Palm Beach Police Department at the moment.
Since Bregoli appeared on "Dr. Phil," she has run into a number of legal problems. After three companies advertised products using her slogan without her express permission, she and her mother filed lawsuits against them for allegedly "infringing her intellectual property rights". They had warned Walmart that they would face legal action if they printed her catchphrase on T-shirts.
After her initial appearance on "Dr. Phil," Bregoli checked into a Utah ranch for wayward teenagers. She received a five-year probationary term in July 2017 for grand theft, marijuana possession, and making a fake police report. She then hired a new attorney, though, who was able to significantly decrease the sentence. In March 2018, the probation was over.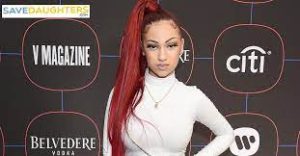 Who is Danielle Bregoli?
Actress Danielle Bregoli is one. Bregoli was born in Boynton Beach, Florida, on March 23, 2003. Before Barbara Ann Bregoli got pregnant, she and Ira Peskowitz had been dating for a year. When she was a baby, they got divorced. Her mother is Italian, while her father is Jewish. Her mother reared her primarily, and she was brought up as a Catholic. Her father is a deputy sheriff for Palm Beach County. She and him don't get along well.
How many houses and cars does Danielle Bregoli have?
A Ferrari and a 2023 Range Rover are among the $2 million worth of automobiles that Bhad Bhabie claims to be the owner of.
How much does Danielle Bregoli make per year?
According to reports, Danielle is one of OnlyFans' highest-paid celebrities. She made $50 million in her first year on OnlyFans.
What investments does Danielle Bregoli have?
Bregoli has only ever made one investment. They most recently contributed to Lox Club as part of their Angel round on June 6, 2021.
How many Endorsement deals does Danielle Bregoli have?
In August 2021, Danielle revealed to Variety that she was thinking about paying cash for a $4 million home in Boca Raton, Florida. In the end, Danielle did buy a mansion in Boca, but not for $4 million. She contributed $6,000,000.
In March 2022, Danielle purchased Jason Pierre-Paul's Boca Raton mansion for $6.1 million. Technically, Barbara Bregoli, Danielle's mother, served as the acquisition trust's named trustee. In 2017, Jason Pierre-Paul invested $2.3 million in the home.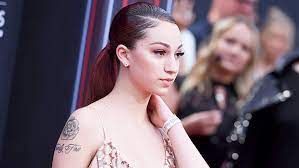 How many Philanthropy works has Danielle Bregoli supported?
The "Bhad Scholarship" Award was developed in partnership between the rapper and the Educapital Foundation. This $1.7 million grant will provide 1,000 students with full-ride scholarships, postgraduate entrepreneurial grants, and assistance with enrollment in technical and trade schools across the nation.
The recipients can work in a number of high-demand fields, including cosmetology, the cannabis industry, cyber security, e-commerce, and many more. Cannabis cuisine at Oaksterdam University and data science online at Rutgers University are just two of the many majors offered.
Thanks to a collaboration with the Educapital Foundation, each "Bhad Scholarship" recipient will get $1,000 for their trade school studies, and 50 graduates will each receive $10,000 in start-up financing to aid in the creation of their own businesses after graduation. Bhad Bhabie will also handpick graduates to receive full-ride scholarships from a $200,000 fund.
How many Tours has Danielle Bregoli attended?
Bhad Bhabie, an Internet sensation and American rapper, made his live debut with the Bhanned in the USA Tour. On April 14, 2018, the tour began in Santa Ana, California, and it will conclude on July 8, 2019, in Amman, Jordan. Bhabie frequently performed unreleased singles from her debut mixtape in the first legs of her tour, and toward the end of the tour, she performed singles that were later released in 2019 and were anticipated to be off her debut album. The tour promoted Bhabie's musical beginnings, her first singles, and songs from her debut mixtape 15, and she frequently performed unreleased singles from the mixtape.
Due to the coronavirus outbreak, the young celebrity's tour of Australia has been postponed. Rap sensation Bhad Bhabie, 16, was also set to appear at this year's Groovin' The Moo, which has also been postponed, as well as at Melbourne's 170 Russell, Brisbane's Fortitude Music Hall, and Sydney's Metro Theatre in April and May. Her exclusive New Zealand performance at The Studio in Aukland has also been postponed.
While this is happening, the organizers announced that there is nothing ticket buyers need to do because their ticket(s) would be automatically refunded to their original payment method within 10 to 20 business days. They should get in touch with Ticketmaster (Brisbane or Auckland), Moshtix (Melbourne), or Ticketek (Sydney) with any questions about tickets or refunds.