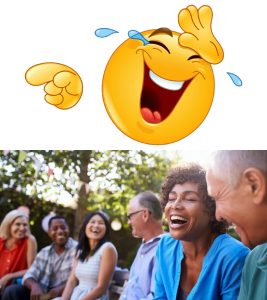 Top 5 Best Nigerian Comedians That Can Make You Laugh Hard in Sadness
Imagine going through a series of stress that can not be medically treated instantly, and you have a lot of ongoing priorities that need your absolute stimuli. I believe you will be ready to take on any possible steps in seeing yourself stress-free, and by free I mean reduced to a bearable minimum.
Globally, comedy has contributed positively to unhealthy situations, most especially for individuals given the natural inevitable conditions of stress, hardship, and sadness that literally drawback efficiency in a person's productivity.
And in Nigeria, it has been a wonderful picture considering the impactful contributions of many astonishingly funny comedians that took the task of filling a special gap of a solution to a very sensitive and dominating problem.
I have for you the "Top 5 Best Nigerian Comedians That can make you laugh hard in Sadness", and are the best among the best in the funny game.
Those brilliant talents have seriously impacted many lives, and thanks to the new world of technology that provide comfortable access to massive global doings in many aspects. With just a mobile phone you are possessing a powerful aspirin of usual and unusual stress.
And by that I mean you can now reach many funny skits online that can easily screen out all your unbearable stress in a jiffy and are all from the essential contributions of those talented heroes known as comedians.
Meanwhile, the amazing part that impresses me most about Nigerian comedians is they have the ability to amusingly reflect reality, they normally have the power to relate to anybody with a normal life, which creates strong bonding connections between the patients(stress holders) and the physicians(comedians).
Check Out The Top 5 Best Nigerian Comedians That Can Make You Laugh In Sadness
Sydney Talker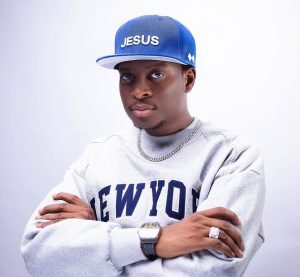 Sydney Egere known popularly as Sydney Talker is a professional Nigerian comedy skit maker that has been successful, he has been nominated for the 25 Under 25 Award organized by SME100 Africa. The maestro comedian is a graduate who acquires a Bachelor's Degree in Computer Science from the University of Benin.
He also has been nominated and won:
Nigeria Skits Industry Award.
Ghana Entertainment Awards USA.
Nigeria's 25 Under 25 Awards.
African choice award.
Online Comedian of the Year.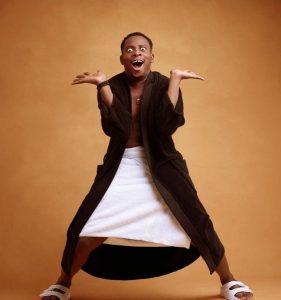 Sydney has been tremendously funny with his contributions and his legacy starts back to 2016 now he is a legendary star with over 5 million followers on Instagram, and you can not resist his funny magic in any kind of situation. Sydney has a funny way of reacting brilliantly funny in his videos, he always tends to reflect reality.
He also accumulates the number 300,000 subscribers on YouTube with millions of streams of his funny content.
I have some evident proof of his impeccable performance which I provide further for you to have the view of magical talent and please try to resist and see what happens.
Check Out Sydney Talker's Best Funny Comedy Video 2021 below:
———————————————————————————————————————————
Oga Sabinus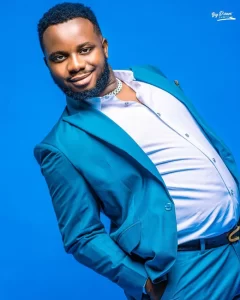 Oga Sabinus with real name Emmanuel Chukwuemeka Ejekwu is a successful Nigerian comedian, actor, and skit maker that was nominated in the 2021 maiden edition of The Humor Awards Academy. The star had acquired his Bachelor's Degree in Linguistics and Communication Studies from the University of Port Harcourt.
Oga Sabinus also known as Mr. Funny has been actively funny since 2015 during his university, he has now accomplished well enough to gain a massive fanbase and that is due to his extremely funny performances, his comedy skits are unique and exceptional.
Sabinus has achievements as follows:
Won the highly-coveted award for African Content Creator of the Year at the 8th edition of the Rwanda International Movie Awards (RIMA) 2023.
Won the Readers Choice Awards for Best Skit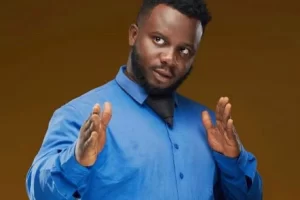 He tends to reflect life's reality in an exceptionally funny way, he is always determined in an amusing manner and his consistent nature is amazing.
Sabinus Magic has rendered an approximate of over 4 million followers on Instagram with a massive number of almost 1 million subscribers on Youtube.
Check out the evident display proof of the extreme magic and hilarious nature of the famous comedian Sabinus for better clarification.
Enjoy the Best Of Sabinus Comedy 2023 Compilation Video below:
—————————————————————————————————————————–
Brain Jotter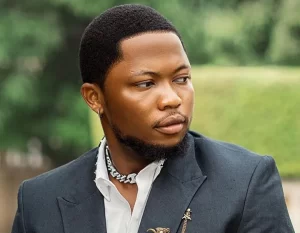 Brain Jotter with the formal name Chukwuebuka Emmanuel Amuzie is an amusing Nigerian comedian that possesses a load of talent in a very funny, unique, hilarious way.
Brain Jotter is a standard graduate with a qualified certificate in Business Administration, he graduated from the prestigious University of Lagos. His comedy era dates as recent as 2020 with many impactful projects, you can imagine his funny intensity that typically gives rise to his rapid growth in the comedy business.
The exclusive Brain Jotter has achieved the mighty nominations of first-ever Breakout Social Creator Of The Year in the sixth edition of NET Honours in 2022.
Online Comedian of the Year in the GAGE Awards.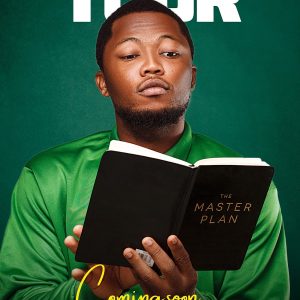 The amazing comedian has a unique form in his funny performance display, his efficient funny offers have a very effective nature. Brain Jotter has an impeccable way of defining his acting personality by properly reflecting reality.
He has some kind I don't care attitude in his performance, displaying stress-free and straight-forwarded comments and statements that hilariously call out laughter in an exciting way.
Brain Jotter as of now has accounted for about 2.5M followers on Instagram with over 946 thousand subscribers on his YouTube Channel.
Check Out the Best Of Brain Jotter Comedy 2023 video below:
—————————————————————————————————————————–
Nasty Blaq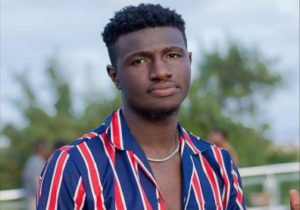 Nasty Blaq is a famous Nigerian genius comedian with a formal name Abisi Emmanuel Ezechukwu, the star was raised in Lagos and also had his early education. He is educated enough although his further studies are still discrete as he wished.
His talents have rendered his initial infiltration into the industry as a star dating back to 2016 which his fanbase significant enlargement record to 2018.
The astonishing star has achieved impactful recognition due to his comedic impeccable performance, he also has a sense of reflecting society in a very honest and hilarious way, which calls to his achievements in the industry.
He happened to be nominated and won the:
The 2020 Peace Achievers "Comedian of the YEAR" Awards.
2022 Humour Award for Comedian (creator) of the Year.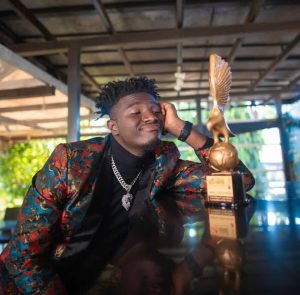 Nasty's recognition is highly indicated on his social media handles with Instagram as a leading picture with over 4 Million followers and almost 150,000 subscribers on his YouTube Channel.
Check Out an Enjoy Nasty Blaq Comedy Compilations 2022 video below:
—————————————————————————————————————————–
Shank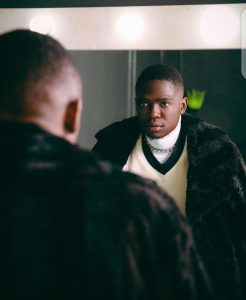 Adesokan Emmanuel popularly recognized famously as Shank is a talented Nigerian comedian that has extremely funny views and a hilarious attitude. Shank is a highly educated individual with a degree certificate in Electronic and Electrical Engineering from Obafemi Awolowo University, Ife, OAU.
Shank has been tremendously performing well, treating many stressful and sad souls, his amusing display has reality reflectance, and the attitude of his character in his display became very interesting given the creative ideas of his skits.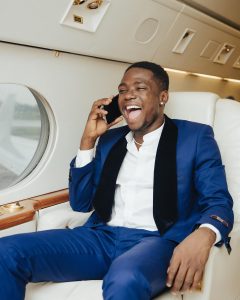 His comedy career initially became highly influential during the year 2020 with his awesome funny video skit that went miraculously viral and massively attracts many positively influential achievements.
Shank popularity measure has weighed enough to gather over 2 Million followers on Instagram with the advancing advantage of accumulating almost 300,000 subscribers on his YouTube channel.
Check and Enjoy the Best Of Shank Comics (Get Me Lit) Video Below:
—————————————————————————————————————————–
Check Out More Updates
Best 5 BOC Madaki Verse Lyrics In Collaboration
5 Best Northern Love Songs That You Can't Choose A Favorite Among
10 Things You Need In You To Start Your Own Successful Business
What You Should Say Immediately After You Finished Observing Salah [Dua]
5 Simple Features Of A Cheating Husband