 RT. HON YUSUF ADAMU GAGDI THE EARLY HUMBLE BEGINNING
On November 5, 1980, Rt. Hon. Yusuf Adamu Gagdi, B.Sc., M.Sc., PhD (in view), was born in the highlands of Gum-Gagdi village, Gagdi ward, and Kanam LGA. (397 months old).
to Mallam Adamu and Mallama Hauwa'u, a very rural family of six brothers and two sisters. His father was the community's Qur'anic instructor back then and is currently the imam of the neighborhood mosque. Under the direction and instruction of his father, Hon Gagdi received his Islamic education. He taught him the value of kindness and simplicity. benevolence, modesty, and a love of humanity
Prior to attending GSS Gagdi for his junior secondary education, Hon Yusuf Gagdi attended LEA Central elementary School in Gum-Gagdi for his elementary education. Since there wasn't an SSCE center at the time, he transferred to GSS Dengi, where he completed his senior secondary education and received his diploma in 1999.
He initially visited the seat of the local administration upon his relocation to GSS Dengi. a sign of how rural and lowly his upbringing was.
In 2001, Gagdi was accepted to FCE Pankshin. He returned with just a few pieces of clothing, a small amount of ground maize flour, and God's grace! Without even the means to rent a room for lodging. He found comfort in the school gate security room that year.
These difficulties significantly influence Hon Gagdi's worldview and way of thinking. His difficult upbringing has led to his being extraordinarily giving now… He understands what it is to be poor, therefore.
He overcame the initial hardships of his life and the trials he faced at FCE Pankshin to establish himself as one of the most dynamic and excellent head judges of the school's student union.
He decides to move up to Jos rather than returning home with his NCE.
He developed a strong bond with the late Rt. Hon. Usman Zumunta Musa, the member of his constituency who was the Deputy Speaker at the time, as a result of his intellect, hard work, commitment, and loyalty. the link between father and son that developed when the relationship grew beyond that of a personal assistant.
Gagdi was compelled to attend the University of Jos because he wanted to further his education. There, he earned a Bsc(Ed) in Economics, a PGD in Conflict Management, and an Msc in Peace and conflict management. Currently pursuing a PhD at Nasarawa State University where she researches and conducts research in peace and security.
Armed with his NCE from 2004, he decides not to be meek and lazy while in Jos instead of making the customary complaints about the lack of employment. He was working as a PTA teacher all throughout Jos while also serving as the late Usman Zumunta's personal assistant, godson, and mentee in order to fund his degree studies.
The upward movement starts at that point.
Rt. Hon. Gagdi began his career as a teacher at GSS Anguwan Rogo after being appointed to the Plateau State Teacher's Service Commission.
Later, he was assigned as the late Godfrey Mamzhi's Personal Assistant (PA) in the office of the head of service.
Rt. Hon. Gagdi has always lived a life of dedication and service. In the same way that he treated these two outstanding persons, Late Hon. Usman Zumunta Musa and Late Godfrey Mazhi (May their souls perpetually rest in peace, Amen), he did.
During some recruitment and replacement exercises that were held at the time, he assisted many people—mostly young people of his peers—from all across the state in getting jobs in the state civil service while working at the office of the head of service. At that time, he gave acquiring prospects for job placement to his friends and other acquaintances across the state a higher priority than how to get money to take friends out. He was a young man in his twenties at the time.
His enthusiasm for job creation and vision for employment opportunities therefore don't begin today. He has always had it as a part of himself.
His tenure in the state civil service was brief because he quickly saw that he would serve his community better in the political arena than in the civil service.
He left the government on his own will and jumped aboard the political bandwagon. (Series 2 of this bulletin will examine the political journey.)
He has five children and is happily married to Hajiya Maryam Yusuf Gagdi and Jamimah Yusuf Gagdi.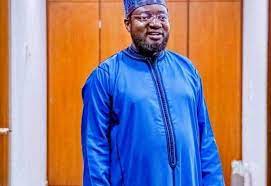 Education, Career and Political Office
National Interest: N/A
Chairman at Navy Committee until May 2023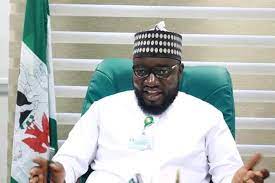 House member Gagdi condoled over father's death
The governor noted that the late Mallam Adamu served as a focal point for his community because he employed his status as an Islamic cleric to instruct young people in the importance of humility above an excessive pursuit of short-term fame.
Lalong specifically acknowledged his achievements to establishing communication and understanding between people of many tribes, religions, and sociopolitical ideologies, which helped to bring peace back to the Plateau.
Lalong asked his family to continue honoring his memory by making sure that his legacies are upheld in the service of humanity, saying that the state understands how painful this is for them, especially for the Rt Hon Yusuf Gagdi.