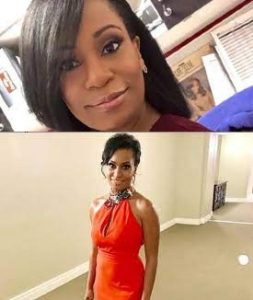 FREE AIRTIME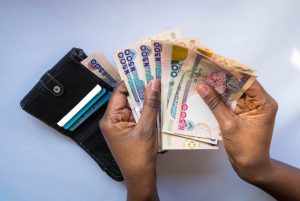 René Marsh works as a national correspondent for CNN and is situated in the Washington bureau of the network.
2012 saw Marsh join CNN. Since joining CNN, she has covered a number of high-profile stories, including as the travel ban imposed by the Trump administration that prevents nationals of seven countries with a majority of Muslims from entering the country for 90 days. Marsh was the first to reveal that airlines had received instructions from Customs and Border Protection not to accept particular passengers from specific countries.
Additionally, Marsh was the first to report on the extraordinary security setup put in place to guard EPA Administrator Scott Pruitt, including the several agents in his 24-hour security detail and the agency's installation of biometric security systems.
Regarding Housing and Urban Development's $31,000 dining set acquisition, Marsh broke several stories. In-depth reports on the state of the country's infrastructure as well as sexual assault and harassment on commercial airplanes have been filed by her.
Marsh played a significant role in the media coverage of the downing of MH17 over Ukraine and the missing of commercial passenger plane MH370. With her exclusive story, Marsh revealed that Dutch crash investigators had concluded that a Russian missile had brought down the passenger plane, and that pro-Russian rebels may have been involved.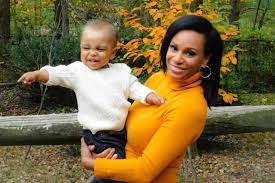 Most recently, Marsh broke the news on the contentious plan that the Transportation Security Administration was considering to do away with passenger screening at more than 150 small and medium-sized airports in the United States. After CNN reported on the idea, the agency decided against it.
Before joining CNN, Marsh worked as a general assignment correspondent in Miami, Florida for WSVN, where she covered education, local politics, and breaking news. She was employed by CBS 6 in Albany, New York, as a weekend anchor and investigative reporter. At KTAL in Shreveport, Louisiana, Marsh began her professional career as a reporter and anchor.
Marsh obtained a master's degree in broadcast journalism from Syracuse University's S.I. Newhouse School of Public Communications after graduating with honors from Binghamton University.
Rene Marsh Early Life & Education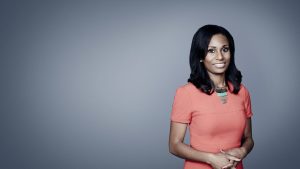 Rene Marsh, who is 45 years old, was born in Binghamton, New York, on April 17, 1978. She was raised with her family in Binghamton during her early years.
Although she has not disclosed her parents' names to the public, she has made regular mention of them on her social media profiles, indicating how important they are to her. Rene has a sister, Michelle Marsh, who works as a journalist.
Rene Marsh is educated, having graduated from Binghamton University with a bachelor's degree in English. She continued her education at the S.I. Newhouse School of Public Communications at Syracuse University, where she graduated with a master's in broadcast journalism.
She also graduated from Benjamin N. Cardozo High School with a diploma in law.
Rene Marsh Net Worth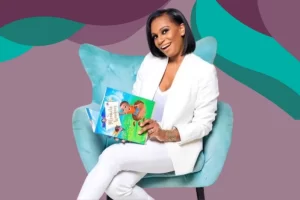 Rene Marsh has made a name for herself as a great journalist, and her efforts have paid off financially.
Her career has been rewarding, and she now has a $2.5 million net worth.
Rene Marsh Personal Life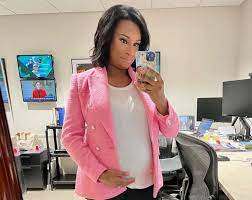 René was up in Queens and is a native of New York. Parents from Jamaica came to the US in the 1960s and gave birth to René. René graduated from Binghamton University with a bachelor's degree and Syracuse University Newhouse School of Public Communications with a master's degree in broadcast journalism. René and her spouse live in the Washington, D.C., metro region.
Rene Marsh Career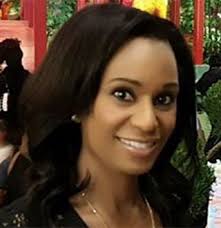 Rene Marsh has had an incredible career in journalism, full with amazing adventures and accomplishments. She started her career in Shreveport, Louisiana, at KTAL as a reporter and anchor.
Her love of and commitment to investigative reporting brought her to work as a weekend anchor and investigative reporter at CBS 6 in Albany, New York.
When Rene began working as a general assignment correspondent for WSVN in Miami, Florida, covering breaking news, local politics, and education, her career took a dramatic change.
Rene Marsh began working for CNN in 2012. She is presently a government regulations and transportation journalist.
She covers ethical issues, conflicts of interest, and the misappropriation of funds by federal agencies. She covers transportation-related topics as well, with an emphasis on the infrastructure of the country.
Rene has worked on a number of high-profile projects throughout her time at CNN, such as covering the travel restriction imposed by the Trump administration and the security measures put in place to safeguard EPA head Scott Pruitt.
After her late son Blake was diagnosed with brain cancer at the age of nine months, René resolved to use her gift of writing to raise funds and awareness for pediatric cancer research. While Blake was receiving cancer treatment in the hospital, René wrote "The Miracle Workers: Boy vs. Beast." The nonprofit Pediatric Brain Tumor Foundation established the Blake Vince Payne Star Fund in Blake's honor, and all net revenues from "The Miracle Workers: Boy vs. Beast" will go straight toward it.
Pediatric Cancer Awareness
The leading cause of disease-related mortality for children in the US is pediatric cancer. The most deadly type of childhood cancer is brain cancer. Despite this information, no medication has ever been created and authorized with pediatric brain tumors in mind. Only a small portion of the National Cancer Institute's multibillion dollar budget is set out for research specifically focused on juvenile cancer. Just 5% of NCI's almost $6 billion budget was set up for pediatric cancer research in the 2018 fiscal year.
The Blake Vince Payne Star fund provides financial support for an unparalleled effort that unites world-class physicians and scientists to investigate pineoblastoma in newborns especially and create novel treatments. Blake's tumor kind was identified as pineoblastoma. It's an uncommon form of brain cancer. As of right now, there is no significant or conclusive research on this kind of brain cancer in infants. Annie Huang, a pediatric neuro-oncologist and scientist from The Hospital for Sick Children in Toronto, and Paul Northcott, a pediatric brain cancer scientist from St. Jude Children's Research Hospital in Memphis, were chosen by PBTF, René, and her husband to co-lead this innovative international initiative.
Rene Marsh Social Media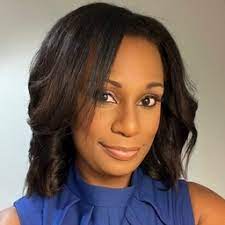 Instagram: @renemarshcnn
Twitter: @Rene_MarshCNN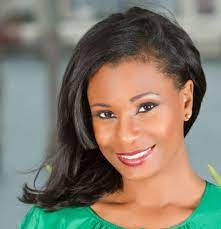 Who is Rene Marsh?
René Marsh has been a journalist for almost twenty years, writing and narrating stories, and she is an Emmy nominee for CNN correspondent.