Football
Manchester United Manager Confirms That Ronaldo Stays As They Need Great Players
Manchester United Manager Confirms That Ronaldo Stays As They Need Great Players
Manchester United Manager Confirms That Ronaldo Stays As They Need Great Players.
Despite all the propaganda running across the air about the legend's future at Old Trafford, in the end, the truth has revealed itself as the Head Coach defined his need for the player essentially.
Considering the verge and point of state the team is at present, the nature of competitive turbulence necessarily requires accurate abilities like Ronaldo's to be consistently getting and maintaining points on the table.
Erik ten Hag claims Manchester United is closed for business and wantaway superstar Cristiano Ronaldo will remain at the club this summer.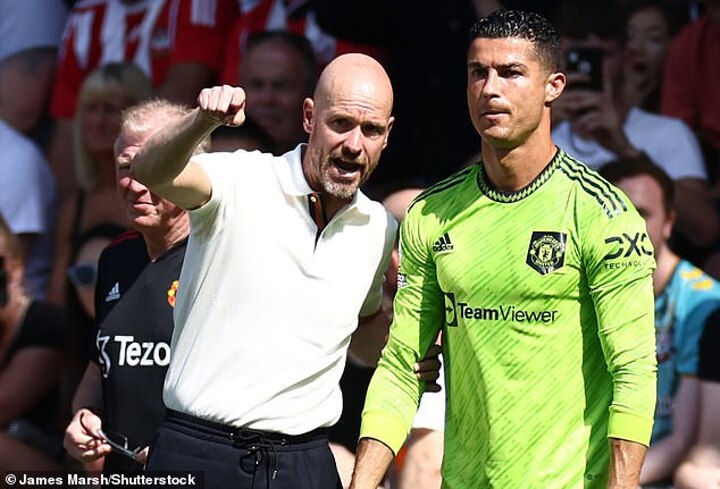 'It is clear,' Ten Hag said when quizzed on if Ronaldo is staying at the club despite making clear his desire to move to a club in the Champions League.
'We need quality players. You need more to cover all the games to keep the consistency going.'
Ten Hag says Man Utd business is done. He says "clear" Ronaldo is part of his plans and Wan-Bissaka "will stay". "So this squad, we will go from September to minimum January but we will play with this squad this season"