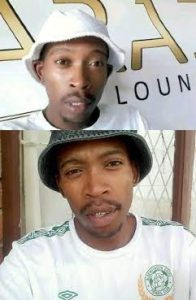 Katlego Bereng, a 30-year-old resident of Bloemfontein, South Africa, vanished in April 2022, setting off his family's difficult search for him. Sadly, his body was discovered in Thabo Bester's cell after Bester had escaped from the Mangaung Correctional Center, burned beyond recognition. We'll go into more detail about Katlego Bereng's life story, his passing, and his relationship to Thabo Bester in this blog post.
Katlego Bereng's Age
When Katlego Bereng went missing in April 2022, he was 30 years old and a South African native. While his mother resided in Bloemfontein, where Katlego lived with his grandmother, Batho Mpholo, his father, lives in Tembisa, east of Johannesburg. Batho, who had just received the heartbreaking news of his son's passing, could not contain his tears as he said, "I am broken. My heart is in fragments, millions of them. It defies belief. Monica, his mother, is devastated. She has lost all sense of reality. She is still unable to speak.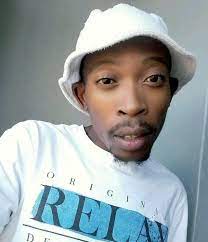 Katlego Bereng's association with Thabo Bester
In 2022, Thabo Bester escaped from prison after pretending to be dead. Katlego Bereng Mpholo's body was discovered in his burned-out cell and was thought to be his. In March 2023, the authorities conducted another examination of Katlego's body and determined that it was not Thabo Bester's. The confirmation occurred at the same time that the public was outraged by reports implying that the wanted prisoner had fled. After being found guilty in 2012 for the defilement and murder of his then-girlfriend Nomfundo Tyhulu, Thabo Bester was given a life sentence. In 2011, he was also accused of robbing two additional women.
Unknown facts about Katlego Bereng
Parts of Katlego Mpholo's Facebook account revealed that he had a lover named Thando Boleme. Katlego allegedly had two children, a boy who is three years old and a daughter who will turn four in May 2023. Bloemfontein Celtic was the team Katlego supported as a devoted football fan. He also enjoyed driving fast automobiles, and his favorite was the BMW Gusheshe Alpina.
Conflicting police records
According to information from an autopsy report that Police Minister Bheki Cele made public in March 2023, the deceased passed away as a result of blunt-force trauma to the head. The report also suggests that Katlego was believed to be dead before the cell was posted.
Thabo Bester and Dr Nandipha
Thabo Bester fled after the escape and was at large for over a year before being captured in Tanzania in March 2023. According to reports, he was discovered with Dr. Nandipha, a South African physician who was also on the run after being charged with fraud.
Dr. Nandipha, a former worker for the Department of Health, was charged with submitting R1.2 million worth of false invoices. Despite being charged with fraud and placed under custody, she was released on bond while awaiting trial. She didn't show up for court, though, and a warrant for her arrest was issued.
Many people in South Africa were confused about the nature of their relationship and how they were able to flee to Tanzania after hearing about her and Thabo Bester's imprisonment in Tanzania. Some people theorized that Dr. Nandipha may have assisted Thabo Bester in escaping from jail, while others conjectured that they might have been dating.
There are still many unsolved questions in the Thabo Bester case, which has been complicated. The case has become even more mysterious as a result of the finding of Katlego Bereng's body in his cell. The most recent information, however, shows that the police are moving forward with their inquiry and might soon have all the information.
Conclusion
For Katlego Bereng's family and friends, his absence and later death have been tragic events. His loved ones have been affected by the mystery surrounding the circumstances of his demise. The most recent developments in the Thabo Bester case, however, have provided some insight into Katlego Bereng's case.
The police are making a lot of effort to find the truth even if there are still many unanswered questions. We sincerely hope that their inquiry is fruitful and that Katlego Bereng and his family will receive justice.
Enjoy your tranquility, The Katlego Bereng