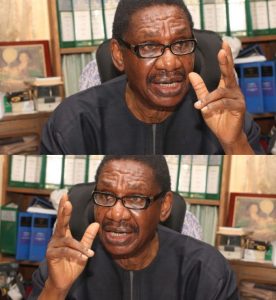 FREE AIRTIME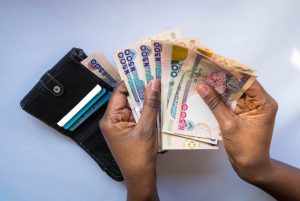 Itsejuwa Esanjumi Sagay, also known as Itse Sagay, is a well-known Nigerian lawyer, academic, author, and supporter of human rights. Sagay is a Nigerian native who was born on December 20, 1940, in Ibadan, Oyo State. He is from Warri, Delta State. He has received many honors and distinctions for his major contributions to the legal community in Nigeria and elsewhere.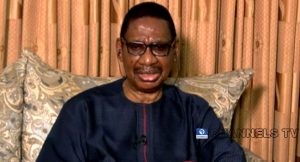 Itse Sagay Early Education and Career
At the CMS School in Warri, Sagay received his early education. Later, he attended Government College in Ughelli, Delta State. He pursued his tertiary studies after working as a Customs clerk and a programme operator (studio manager) at the Nigerian Broadcasting Corporation, Ikoyi.
He was admitted to the University of Ife (now known as Obafemi Awolowo University) in 1962 and graduated with a Bachelor of Laws (LL.B) in 1965. He continued on to the Nigerian Law School to complete his legal education before being admitted to the bar in July 1966.
On July 22, 1966, he was admitted as an enrolled Barrister and Solicitor of the Supreme Court of Nigeria after receiving the Certificate of the Council of Legal Education (B.L.) in 1966.
Sagay was financed for post-graduate studies at King's College, Cambridge University, UK, thanks to the University of Ife, which kept him on as a teaching assistant. He graduated from the same university with a Master's degree in 1968 and a Doctorate degree in 1970. Additionally, in 1976, he received a certificate from The Hague Academy of International Law.
Itse Sagay Academic Career and Achievements
Sagay steadily advanced his career after returning to the University of Ife, eventually being named a Professor of Law in 1979. He held a number of positions during his time at the University of Ife, including Acting Dean of the Faculty of Law from 1981 to 1982 and Acting Head of the Department of International Law. He began working at the University of Benin in 1981 as a visiting lecturer before eventually becoming the school's sole professor for its first few years.
As a respected legal scholar, Sagay has produced numerous articles, conference papers, reviews, and books, including the highly praised "The Nigerian Law of Contract," which is still a key work on Nigerian contract law and serves as a useful resource for law students. Sagay has also written eleven other publications.
In addition to his academic achievements, Sagay has held a number of temporary positions with a number of national and international organizations, including the African Union (AU), United Nations Development Programme (UNDP), Nigerian Law Reform Commission, Nigerian Institute of Advanced Legal Studies, Nigerian Council for Legal Education, and UN Special Committee Against Apartheid, among others. He is a Fellow of the Chartered Institute of Arbitrators and a Senior Advocate of Nigeria (SAN).
Along with that, he belongs to a number of prestigious international legal organizations, including the Nigerian Society of International Law, the International Law Association, and the American Society of International Law.
Currently serving in this capacity since 1988, Sagay is the managing partner of Itse Sagay & Co. It speaks to his reputation for integrity, lofty ideals, and a keen sense of propriety that President Muhammadu Buhari selected him as the Chairman of the Presidential Advisory Committee on Corruption in August 2015.
Itse Sagay Personal Life and Recognition
Professor Itse Sagay is blessed with children and a happy marriage to Mrs. Sheila Tare Sagay. He has received a number of honors.