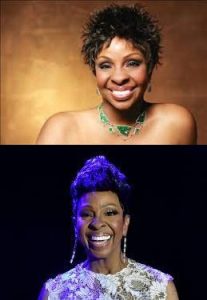 At the age of 8, Gladys Knight started singing with her siblings under the name "the Pips." In the 1950s, the group supported R&B legends before moving to Motown and making the transition to pop music. They recorded their hallmark song, "Midnight Train to Georgia," under the name Gladys Knight and the Pips. After leaving the Pips in 1989, Knight carried on as a solo performer and recording artist. She is now affectionately referred to as the "Empress of Soul."
Early Years
Gladys Maria Knight, a singer and actress, was born on May 28, 1944, in Atlanta, Georgia, and began her career at a young age. At the age of 4, she made her solo debut at Atlanta, Georgia's Mount Mariah Baptist Church. She soon received recognition for her appearance on the Ted Mack Amateur Hour that was shown on television.
Eight-year-old Knight created "the Pips" in 1952 with her siblings Merald ("Bubba") and Brenda, two cousins Elenor and William Guest (along with another cousin Edward Patten and Langston), and their parents. After Brenda and Elenor left to get married, George later joined the group (George eventually left by 1960). The Pips, who provided outstanding harmonies and creative dance moves, and young Gladys quickly gained popularity on the "Chitlin Circuit" in the South, opening for well-known performers like Jackie Wilson and the Supremes.
The Pips
Although Brunswick released their first single, "Whistle My Love," in 1957, the Pips didn't have a real hit until 1961 with the release of "Every Beat of My Heart." However, the group's careers really took off when they teamed up with songwriter/producer Norman Whitfield and started recording for Motown Records in the middle of the 1960s. The Pips' cover of Whitfield's "I Heard it Through the Grapevine" transitioned from the rhythm and blues charts to the pop charts in 1967, becoming a major hit for Marvin Gaye. With the success of tracks like "Nitty Gritty," "Friendship Train," and "If I Were Your Woman," as well as traveling with the Motown Revue and countless TV appearances, their fame grew.
In 1973, Knight and the Pips departed Motown for Buddah Records, an Arista subsidiary (the group later sued Motown for unpaid royalties). Ironically, "Neither One of Us Wants to be the First to Say Goodbye," the Pips' final Motown record, went to No. 1 in the charts and won the Grammy for Best Pop Vocal Performance in 1973.
With a smoother, more approachable sound, a hit album, Imagination (1973), and three gold singles—"I've Got to Use My Imagination," "Best Thing That Ever Happened to Me," and the Grammy Award-winning No. 1 hit "Midnight Train to Georgia" (Best R&B Vocal Performance), the group—now officially known as Gladys Knight and the Pips—was riding higher than ever during the mid-1970s.
The ensemble recorded the soundtrack for the movie Claudine in 1974, using Curtis Mayfield's compositions as the basis for the hit song "On and On." Their subsequent album, I Feel a Song (1975), featured Knight's No. 1 soul smash rendition of Marvin Hamlisch's "The Way We Were," which was subsequently made popular by Barbra Streisand.
In the summer of 1975, Knight and the Pips hosted their own TV special. In 1976, Knight made a cameo appearance in the movie Pipe Dreams, for which she and the Pips also produced the soundtrack. Later, she appeared in Charlie & Co. (1985–1986) with comedian Flip Wilson. Knight and the Pips continued to perform together live but were compelled to record separately in the final years of the 1970s due to legal issues with Buddah.
Following the signing of a new contract with Columbia, the band issued three reunion albums in the early 1980s: About Love (1980), Touch (1982), and Visions (1983). These albums featured singles like "Landlord," "Save the Overtime for Me," and "You're Number One," which were produced by the legendary songwriting duo Ashford and Simpson.
Knight and the Pips moved to MCA Records in 1988 and put out their final album, All Our Love, which featured the Grammy-winning single "Love Overboard." The next year, Knight broke away from the Pips in order to pursue a solo career. He recorded the title song for the James Bond movie Licence to Kill (1989) and the album A Good Woman (1990), which included Dionne Warwick and Patti Labelle as special guests.
Later Projects
As she continued to tour and record throughout the 1990s, Knight garnered praise for her consistently powerful vocals and energetic stage presence. She also produced the popular 1994 album Just For You. She had a recurring part in the 1994 TV show New York Undercover in addition to her musical career. Knight has additionally starred in JAG and Living Single. She appeared in Tyler Perry's 2009 film I Can Do Bad All By Myself on the big screen.
Knight, affectionately referred to as the "Empress of Soul," has continued to release records despite no longer being a chart-topper. "Since I've been so wonderfully blessed, I really want to share and to make life at least a little better," she once said. I will thus make the most of any occasion I have to spread the gospel or encourage others. For her successful gospel album One Voice from 2005, Knight worked with the Saints United Voices. Before Me, a Knight album released in 2006, was well acclaimed as well.
In 2012, Knight made the decision to play a different kind of role by joining the cast of the hit television show Dancing with the Stars. There, she competed against celebrities including Melissa Gilbert, Jaleel White, and Sherri Shepherd. She followed that up with the gospel-infused Where My Heart Belongs studio album two years later.
Knight was scheduled to perform the national anthem before to Super Bowl LIII in the beginning of 2019.
Personal Life and Spouses
At age 16, Knight tied the knot with Jimmy Newman, a guitarist from Atlanta. James and Kenya were born into the union before Newman, a drug addict, left the family and passed away a short time later. After five years of a protracted custody dispute over their son Shanga, her second marriage to Barry Hankerson ended amicably in 1979. In 1995, Knight wed novelist and motivational speaker Les Brown; the union disintegrated in 1997.
In addition to a turbulent love life, Knight battled a major gambling addiction for more than ten years. Knight joined Gamblers Anonymous in the late 1980s after losing $45,000 in one night at the baccarat table, which assisted her in quitting the habit.
Elizabeth Knight, two of Knight's children, and their families have all lived nearby in Las Vegas since 1978, where Knight has made her home. She continues to give frequent performances in Las Vegas and elsewhere, and in 1997, she released a memoir titled Between Each Line of Pain and Glory: My Life Story. She was inducted into the Rock and Roll Hall of Fame with the Pips in 1996, and in 1998, the Rhythm & Blues Foundation presented her with a Lifetime Achievement Award.
Knight wed William McDowell in April 2001; they had purportedly met 10 years before, though they had only started dating in January.
QUICK FACTS
Name: Gladys Knight
Birth Year: 1944
Birth date: May 28, 1944
Birth State: Georgia
Birth City: Atlanta
Birth Country: United States
Gender: Female
Best Known For: Singer Gladys Knight has given voice to multiple R&B hits (with and without her Pips), including "Midnight Train to Georgia."
Industries
Astrological Sign: Gemini
What is Gladys Knight's age, height, and weight?
Gladys has a gorgeous grin and a fit body. She is 5 feet 4 inches (163 cm) tall, 132 pounds (60 kg) in weight, and has dark brown eyes and black hair. She was born in Atlanta, Georgia, USA, on May 28, 1944.
What is Gladys Knight's Nationality and Ethnicity?
The outstanding vocalist is of African American descent, American in nationality, and was born under the sign of Gemini.
What is Gladys Knight's profession?
Gladys was born and reared in Atlanta, Georgia, in the United States, with her parents and her two sons and one daughter. She completed her high school education in Atlanta and was awarded an honorary doctorate by Shawn University.
In order to launch her career, she formed the group "Gladys Knight and the Pips" with Merald, William, and Edward. Elenor and Brenda eventually joined the group. With her singles, I Feel a Song, Love Overboard, Every Beat of My Heart, and others, they won numerous Grammy Awards for their exceptional performance, landing them in the Rock and Roll Hall of Fame.
The performer, who was ranked among the top 100 vocalists by Rolling Stone, sang the "Licence to Kill" movie's theme song. Gladys received encouragement to participate in the Super Bowl game.
The well-known artist, who starred in the 1976 movie "Pipe Dreams," had a gambling addiction that cost her more than $600,000 in losses. Knight, a star of American variety programs, has a net worth of about 28 million dollars.
Who is Gladys Knight married to?
Gladys Knight has been married several times; her first union was with James Newman in 1960. Their son, who was named after his father, was a blessing, but he tragically passed away from heart failure. The pair called their quits on their union in 1979. The second husband, Barry Hankerson, was an American record producer, label owner, and manager. In 1974, they got married, and they got divorced in 1979. Les Brown got married again in 1995 and got divorced in 1997.
She married William McDowell in 2001 after finding love again, and they have been together ever since without a fight or any major difficulties.
How old was Gladys Knight when she had her first child?
She had her first son, who passed away from heart failure, when she was 16 years old and married the musician James Jimmy New.
Where does Gladys Knight currently live?
Gladys Knight, a brilliant musician, currently resides in Atlanta, Georgia, in the United States, along with her gorgeous family.
How many pips were there with Gladys Knight?
The majority of the members of her "Gladys Knight & the Pips" band were family members. Along with her cousins Edward Patten and Willian Guest, the group also included her brother Merald Bubba Knight. In the latter group were William's sisters Brenda, a sister of Gladys, and Eleanor Guest, a cousin.
Does Gladys Knight still sing with the Pips?
After their final tour in 1988, when their band was disbanded upon arrival, ending a 37-year relationship, Gladys planned to pursue a solo career. A "Soul Train Music Award for Career Achievement" was given to them.