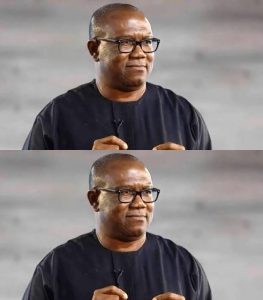 FREE AIRTIME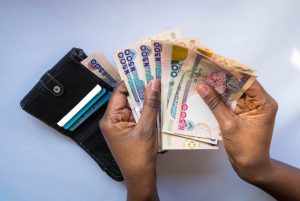 Despite his Petition, will Obi be disqualified as LP Presidential Candidate??
A copy of Peter Obi's resignation letter from PDP and withdrawal from the Presidential race under the PDP has been shared. The letter informed the National PDP on the 25th of May 2022 that Mr. Peter Obi has withdrawn his membership of the PDP and would no longer be contesting for the Presidency under the PDP any longer. On the 27th of May, he announced on his twitter page that he had joined the Labour Party. On the 30th of May however, Mr. Obi was elected as the flag bearer of Labour Party during the party's primaries.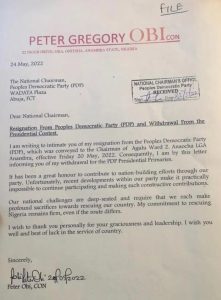 The questions on Peter Obi qualification to vie for presidency under LP are as follows:
1. INEC's guidelines stipulated that all parties should submit the register of their party members 30 days before primaries. As at 30 days before the LP primary election, Peter Obi had not joined Labour Party.
Except if he was secretly a member of LP when he was a member of PDP, it presupposes that the register of Labour Party members submitted to INEC did not have Mr. Obi's name.
It means therefore that he was not a member of the LP according to the membership list submitted by the party to INEC. If this is true, then he was not eligible for presidential election under the LP.
2. The provision above presupposes that for any member to contest for primaries under any political party, he needs to be at least 30 days old as a member of that political party.
Mr. Obi joined the labour party on the 27th of May while his primaries held on the 30th, after 3 days of joining LP. INEC had given June 9 as the final day for primaries for all political parties.
This means that Obi should have been a member of LP latest before Wednesday, 10 May 2023
3. Mr. Obi was already screened as an aspirant for Presidential Primaries in the PDP which was done on the 29th of April 2022 before he decamped to LP where he was nominated for as Presidential candidate.
Could this be have amounted to double nominations?
Depending of the answers given to above questions, Mr. Obi may not have been qualified for the 2022 elections under the Labour Party therefore may stand disqualified.
(Disclaimer: I am not a lawyer and therefore wont be able to accurately interpret the Nigerian laws
————-
Datong Dominic Gwaman
Conflict, Security and Development Expert
dgdatong@gmail.com